Palm Beach Gardens Municipal Election on March 12
---
Two of the seats on the 5 person City Council are up for election this year. In group 2, current Councilman and former Mayor Joe Russo is currently unopposed. In group 4, former Councilman and Mayor David Levy will face newcomer James D'Loughy.
Qualifying by petition ends on Monday, January 14, but candidates can still qualify by paying a fee up to January 31. For more information about this election, see: Posting of Election.
It should be noted that March municipal elections in the Gardens are low turnout affairs, and a candidate typically wins with votes from about 5% of the 35K registered voters. There is typically little media attention and the City itself does not promote the elections. It is only through the actions of concerned citizens that step forward to support a candidate that our government can be representative of the citizens. Tell your neighbors to get involved and VOTE on March 12.
Group 4 Candidates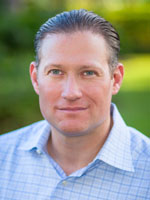 James D'Loughy, a Republican, is the founder of Gardens law firm AdvisorLaw PLLC. He has a degree in Political Science as well as experience working on Capital Hill, and has lived and worked in Europe. His law practice represents clients in complex business matters. James is active in his Frenchman's Reserve Homeowners Association, acting as a leader of the HOA board. As a Councilman, James would focus on promoting business development in the Gardens, improving ethics and transparency, and supporting the city's first responders. James is married to Anne Louise D'Loughy and has three children Fredericka, Wilhelmina and his newborne son Maximilian.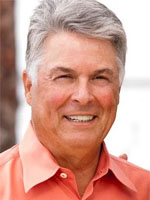 David Levy, a Democrat, was first elected to the Council in 2004, beating Carl Sabatello in a run-off election after no candidate in a three way race achieved a majority. He was re-elected in 2007 against Michael O'Rourke,and again in 2010 against Rob Palladino. He served for 8 years until resigning in 2012 to run for the County Commission seat vacated by Karen Marcus. Losing that race, he wishes to return to the Council.
A Geologist by trade, with an MS in Geological Services, he is the owner of Southeast Remediation Technology and an adjunct professor in environmental geology at Palm Beach State College. He has regional experience working with the League of Cities Environmental Committee, the Regional Hazardous Material Oversight Committee and the Water Resources Task Force, as well as participating with Workforce Alliance, the Biotech Land Advisory Board, and the Loxahatchee River Management Coordinating Council. He is married to Penny Levy and has two children Jacob and Gail.
Group 2 Candidate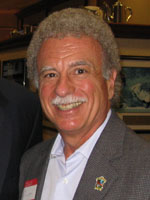 Joe Russo, a Republican, was first elected to the Council in 1989 and has served for 24 years, many of them as Mayor. In recent years he has successfully defended his seat against Adrian Salee in 2004, and Pat Hughey in 2010 but was unnopposed in 2007 (and this year so far). Joe has a BS in Business Administration and is a self employed Certified Public Accountant and Financial Planner.