Changes to Alton and New Development for the City
---
Note – The December City Council Meeting will be held on Thursday December 1 at 7pm
There were quite a few items on the November 16, 2016 City Council Meeting – All Ordinances and Resolutions passed 5:0 with the exception of  Playground Equipment for Ironwood Park (pulled from Consent and discussed) – 4:1 ( Council Member Premuroso opposed) and  Resolution 77, 2016 – Appointment to Police Officers Pension Board (Council Member Woods was not present for the vote) – 4:0
The discussion on equipment for Ironwood Park Playground began when Council Member Premuroso pulled the item from Consent and suggested that the neighborhood expected a passive park, and by putting in playground equipment (including a kiddy zipline), the nature of the park had changed. Mayor Tinsley suggested that perhaps the vote be delayed for a month with signage to note what was planned for the site to solicit neighborhood input. But staff seemed to be adamant that the immediate neighbors that were reached were happy with the plans and that it should go forward without further input. Most on the Council supported the active park and the purchase award was approved.

November 16, 2016
Changes were made to Alton to add a 256-bed Memory Care Assisted Living Facility (Clarity Pointe) as well as a public park, and convert uses in other areas of the property. There was little discussion by Council and no public comment. Immediately upon second reading and passage of the Balsamo property annexation, the property was rezoned (on 1st reading) and will become, upon approval in January, a 97 single-family unit development named Ancient Tree – between Avenir and Sandhill Crane Golf Course. The council welcomed the owners to the City.
Additional development approved included:
a 2-story bank with professional offices and drive-through ATM located on the south side PGA Blvd. near Military trail and next to the SunTrust Bank.
the changes to Prosperity Oaks/Brookdale Palm Beach Gardens to add a memory care facility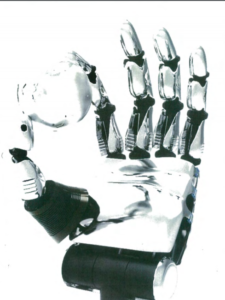 Art in Public Places was approved for PGA National Commerce Park featuring the work of Peter Garaj. The stainless steel structure is entitled "Hands of Time"
The final discussion of the evening revolved around a long-standing issue between Frenchman's Creek, the town of Juno Beach, the county's Property Appraiser and the City with respect to Frenchman's Creek Beach Club Property Tax (see Palm Beach Post for an overview of the issue from May 2015) .  After debate on whether or not there should be further meetings with the new Property Appraiser, Dorothy Jacks – the council voted to make no changes to the City's current position, and Mayor Tinsley will inform Frenchman's Creek.