The chambers were packed at the start of the first 2018 City Council meeting. The majority were there to honor the Gardens Gators for winning the Pop Warner Super Bowl. At the conclusion of that portion of the meeting, about half of the chamber emptied out.
Items of Resident Interest and Board Committee Reports was dominated by Council Member Woods decrying emails generated by an action alert regarding charter changes and term limits, and then seconded by Council Member Litt  who added that there was also a facebook ad with their faces on it. She cautioned residents to  be careful of what one forwards or hits send on. Council Member Lane recounted the incredible Hanukkah celebration which included Ms. Litt and former Mayor Jablin, bringing all the temples together for the celebration. He also mentioned a Senior luncheon where the Council were the wait-staff. Mayor Marino covered a PBGYAA fund-raiser, toy drive and plugged the City resident survey results with 94% approval citing police, fire and recreation as the top issues of importance.

January 4th
City Manager  Report:  Police Major Paul Rogers was recognized for graduating from the FBI National Academy – see the article in the Palm Beach Post , the City's Holiday Joy Drive benefited over 1600 local children, including displaced victims of Hurricane Maria from Puerto Rico, and discussed the new brush trucks that the City bought, and the item on consent of the purchase of a public education trailer on fire safety – covered by Purchasing and Contracts Director  Km! Ra and Fire Marshall Dave DaRita.
Comments from the Public included heartfelt pleas by Carol and Kevin Easton referencing their long time battle with Code Enforcement and the unfairness of the entire situation. Anthony Badala, President of PBGYAA, thanked the Council for their votes regarding the new County Park and added his support for extending term limits to 3 consecutive terms citing continuity for his organizations successes. Joan Elias, long term resident and a presence at city council meetings for over 23 years, announced that she and her husband will be moving to be closer to their daughter. She also exclaimed her disagreement for term limits and said term limits is wrong for this City.
Public Hearings and Resolutions
Ordinance 24, 2017 pertained to the Annexation of Bay Hill Estates, The Preserve at Bay Hill Estates and Rustic Lakes – second reading and adoption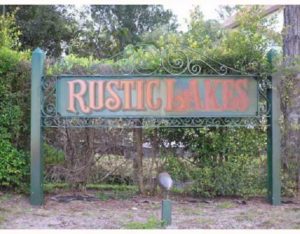 would result in this being placed on the March 13, 2018 ballot for residents of those communities. The majority of those remaining in the chambers were there to speak for or against placing the involuntary annexation on the ballot. Several in Rustic Lakes, while not opposed to annexation, want the vote to be delayed in order to answer their concerns about this ex-urban community being annexed into the city. Others from the community felt that there was adequate time remaining to get educated and get questions answered by election day. More than 10 people spoke, and one individual brought a list of names of Rustic Lakes residents who wanted annexation. There was some discussion between City Attorney Lohman and Mayor Marino explaining the differences between property tax homestead exemptions versus the definition of homestead used by the state for debt or lien protection, as that was one of the concern cited by some of the residents with large properties. Council voted 5:0 to proceed with placing the annexation question on the ballot.
Ordinance 26, 2017 –  Comments pertained to the referendum questions on the charter and the proposed charter replacement.  Speaking against placing the charter questions on the ballot were Kevin Easton and David Parks. Mr. Parks pointed out that Question 1 posits itself as a housecleaning exercise when it does so much more than that – including removing City Manager Residence, and the requirement for Charter Reviews.  Council Member Litt stated that the contract should be place for residence discussion.  Vice-Mayor Marciano – upset by some believing the theory that 'the fix is in', and that the Charter Review Committee (CRC) was a result of a conspiracy, explained that the review process has been discussed in the open for 7 months or more, that emotions have been raw and and council members have disagreed. The easy thing would be to buckle under the negative emails and wait. They're doing the hard thing by placing it on the ballot. He hoped that the election turn-out would be good. Council Member Woods agreed with Council Member Litt – city manager requirements don't need to be in the charter. Final vote: 4:1.  Lane No.
Ordinance 27, 2017 -The Council had to choose between two versions of the ballot question on changing term limits.  City Attorney Lohman spoke about retroactivity wording in 27B, which he suggested was the best choice as he had during the December workshop. Comments were made by : Nadine Smith – for 27b – she apologized for the email generated by completing a form which sent a letter where she said that she had NOT entered her email address or seen the letter, Linda Monroe, first Gardens' female mayor – saying she was for term limits, but not for 2 terms and thus was for 27b, Sid Dinerstein was against 27b and suggested the city consider a district structure since some areas of the cities have no representatives, and Jane Feinstein voiced her support for 3 3-yr terms. The council rejected version 27A.  Council Member Litt stated that throughout campaign she had always said that she supported term limits but had voiced her concern about lame duck council and frequent turnover. Palm Beach Gardens is so much better than other cities and county so comparisons with those are invalid.  It takes time to learn and council members need that time. Council Member Lane said why he was for 2 4-year terms. Council Member Woods – attacked Attorney Dodger Arp (not present at the meeting) as the author of wording on the original term-limits referendum petition. He also spoke about  the retroactivity issue, and the council was taking on the hard topic of fixing the charter and not having a lifetime ban. Vice Mayor Marciano explained that having 2 4-year terms was discussed by the CRC and was logistically difficult.  Mayor Marino said that more people have spoken to her supporting 3 3-year terms. She also supported  27b since it  clears up the language  on retroactivity. As to districts, she said that ungated communities have been represented by former mayors Premuroso and Levy, and the candidates we get are those who want to do the work. The public will be deciding the fate of the council and the charter. She's sure there will be campaigns and if the voters come out their voices will be heard. Council Member Lane said that the electorate had already voted on term limits.   Final vote: 4:1. Lane No.
Ordinance 28, 2017 –  the run again with 3-year sit-out – had been rephrased  in the workshop. There was no public comment.  Council Member Lane had trouble with the ballot language – because it was unclear to voters what they would be voting for versus what is currently stated in the charter and the results of  4th District Court of Appeals which stated that term limited council members could not run again. Council Member Litt reiterated retroactivity. Council Member Woods remarks were addressed to Lane, saying that the time to discuss this was at workshop.  He once again brought up Dodger Arp.  Lane replied that the proposed ballot language on all the questions are legally deficient and will be struck down by the first court that has an opportunity to review them and that the residents will once again pay for a losing case on term limits. Mayor  Marino finished the discussion by saying that the Counicl was NOT getting rid of term limits and that those who voted for term limits were never given a choice as to how many terms, and whenever term limits is on the ballot, it passes.  So the Council was just giving voters an opportunity to decide 2 vs 3 3-year terms and requirement to sit out before running again.  Final vote: 4:1 Lane No.
Ordinance 29, 2017 – plurality vs majority – Public comment by David Parks stating that  70% of Florida cities equal or greater in population to Palm Beach Gardens use majority (50% +1) wins vs plurality. Why is this changing? Where was the outcry to change this? He used PBGWatch's phrase from 2012 – "Incumbent Protection Act". Council Member Litt asked City Clerk Snider to list costs for recent elections – however Ms. Snider combined the costs for the entire March 2017 election plus run-off coming up with cost of $191K including advertising.  The discussion most often surrounding plurality vs majority revolves around voters' rights and turn-out versus costs of run-off elections.  Vice Mayor Marciano  reiterated how great the CRC was, and yes, while the committee included  two people who do business with the city, that it was well run and he was happy with what they did.  Final vote: 4:1 Lane No.
2nd reading and adoption of Ordinance 30, 2017, Ordinance 31 2017 and Resolution 5, 2018 – all pertained to the fleet operations parcel rezoning and future sale and was passed 5:0 with no public comment.
Ordinance 1, 2018 – first reading, amended the budget for FY 2017/2018 with presentation by  Finance Administrator Allen Owens – budget amendments and adjustments relating to the budget stabilization account.  Passed 5:0.  Ordinance 3, 2018 – first reading of annual update to comprehensive plan – capital improvements budget.   None on council wanted a presentation.  Passed 5:0.  Resolution 3, 2018 – Artistry neighborhood in Alton timing of construction of perimeter wall.  Passed 5:0
Resolution 6, 2018 – exclusive franchise agreement for Solid Waste Collection and Recycling with Waste Management – $27 million contract over 10 years, non renewable. Km! Ra – Director of Purchasing and Contracts, reviewed the process, and described that the reason they chose to go with a 10 year contract when going for the proposal was that it made it more appealing to bidding companies. It also takes into consideration the growth of the city over that period. This will require a new contract after 10 years. Passed 5:0.
CITY RESIDENTS WILL SEE 4 BALLOT QUESTIONS ON MARCH 13, 2018;  RESIDENTS OF COMMUNITIES FACING ANNEXATION WILL HAVE A QUESTION REGARDING THE PROPOSED ANNEXATION ON THEIR BALLOTS.  ALL NEED TO GET INFORMED AND VOTE!
I have been attending Palm Beach Gardens City Council meetings for over 5 years – missing only a few and catching up by viewing those online. Over the last few months – which aligns with the new council and new mayor, the atmosphere within the chambers has become frosty – not just in temperature. The council is beginning to appear fearful of the residents, and have disdain for those not in alignment with their views.
Observations:
Over the last several meetings the City Hall has had an increasingly visible police presence. There have always been a few police around the perimeter of the chambers. Now there are sometimes more police than there are non-staff members of the public. In fact, when I recently brought a friend to one of the meetings, she remarked at how intimidating the police presence was.
Public comment practice (whether process or not) has always seemed to allow the submission of cards prior to the start of an agenda item not prior to the start of the meeting. Previous mayors would ask, especially on controversial topics, if there was anyone else who wished to speak – whether or not a card had been submitted. At the most recent meeting, comment cards were physically removed from the table near the entry to the Chambers, and an individual who tried to bring a comment card to the Clerk was physically barred from doing so. Yet the process described by the City Clerk to a reporter says "We want to ensure that every member of the public that wishes to speak has the opportunity to do so."
Council should consider:  Do you think this is the proper process? To force people who wish to address a topic at the end of a meeting to arrive prior to the meeting and sit through  boring (to them) and un-related items just for the privilege of addressing the council for 3 minutes ? Is this a process which should be discussed and reconsidered?
Council members have received emails that they view as negative or threatening – because the email seem to imply the pubic is watching them – in the most recent case, pertaining to term limits. Yet one on the Council, Mr. Woods, has a process serving business and it appears he plans to use the same approach on the residents.  He states (at minute 8:19 at this video archive link )  "Now I'm in protective mode. On every single email I get that's a negative email I will be knocking on your door".  No matter what citizens tell him in response to his un-requested visit (which he implies are all positive) this is nothing less than intimidation and an action which will only further result in suppression of  citizen participation and voters.
On several occasions in the last few months – staff has offered, on first reading of an item, to give a presentation. The mayor has responded with something like "Oh it's not necessary. I already saw your presentation and it was fine".  Perhaps those who took the time to come to the meeting may have been interested in seeing it?
 Not unique to our Council, but more and more often, it is clear that while purportedly listening to public comment – especially when it's something they've heard from the speaker before or something with which council doesn't agree – those on the dais are doing other things – looking at a terminal or reading something. (At least council hasn't gotten to the point of talking to each other, which we'd observed many years ago in County Commission meetings. Not a high bar to jump.)
Perception is reality. And this new reality is not a positive one . Council – you may want to watch video archives of your meetings, watch your tone to the public and reconsider your public comment process.
Dear Mayor Marino, Vice-Mayor Marciano, Council Member Lane*, Council Member Litt and Council Member Woods.
I like all of you. I think you love the City. I don't think you're doing your jobs for the money. I think you are well intentioned. Thus I am saddened by the mistake you are about to make tonight in placing the 4 questions on the March ballot – where there are no candidates and no other reason for voters to come to the polls.
You cannot hide behind the Charter Review Committee (CRC). Most of you told me before the committee was even chosen that term limits was what the review was going to be about, and you selected your committee accordingly. You are the ones trying to alter term limits and run-again and plurality and you are the ones who will benefit from this self-serving action. Even the CRC acknowledged in their deliberations that incumbents are almost always re-elected so that they, the CRC, knew their proposal was most likely extending your terms of office.
You selected CRC members – two of whom are lobbyists for the City; and one of whom, while a property owner, is NOT A RESIDENT OF OUR CITY OR A VOTER IN OUR CITY. The requirements wording posed to you by the City Clerk originally were modified to be guidelines – but the requirements would have disqualified those individuals from serving on the committee. Conveniently, the Resolution 49, 2017 which you passed, modified the word 'requirements' to 'guidelines' – thus making their appointment technically 'legal'.
None of the City charters in the County that I have looked at look anything remotely like the content-free 'modernized' Charter that the City Attorney has proposed.
The Charter Review Committee, while reviewing each item, essentially took each of the 2012 City Attorney charter suggestions and accepted them.
The wording of most of the ballot questions are entirely misleading at best, and possibly – false.
You are removing the requirement for Charter Reviews
You are removing the requirement for City Manager residence.
You are removing the requirement for City Manager Reviews
You are removing the merit system which was a fairly recent addition to the Charter added to protect employees, not harm them.
You are throwing out votes.
You are using the opposition by the Supervisor of Elections on placing any questions on the ballot in November as a convenient excuse – because you know the turnout will be minuscule in March and not representative of the 16000+ who voted for term limits in November 2014 and those who voted against the base charter changes in November 2012.
You are leaders all right – none of the other cities that have term limits in this county have taken such a brash action as to change those terms, and none of you have even completed your first term. Is this what you each want to be known for? Is this what you want Palm Beach Gardens to be known for? Because should these changes pass, due to your actions, this WILL BE YOUR ONLY LEGACY, over-shadowing anything else you may accomplish.
Please reconsider. There is no rush to do this. If not November 2018 – then place it on the March 2019 ballot where you will have to run on your choices.
Sincerely,
Iris Scheibl
*Council Member Lane – thank you for previously stating your issues with the proposed changes.
The next City Council Meeting will be on Thursday, January 4th at 7pm.  The agenda includes 2nd reading and final adoption of the 4 ballot questions regarding the City Charter.
Announcements/Presentations:
Recognition of the Gardens Gators for winning the Pop Warner Super Bowl
Consent Agenda: 
Resolution 1 2018 and 2 2018 concern agreements with the Supervisor of Elections (SOE) to appoint her (Susan Bucher) to be a member of the canvassing board and to conduct the March 13, 2018 Uniform Municipal Election for the City
Purchase Award for Janitorial Supplies and Chemicals – 3 year piggyback/access contract for $210K
Purchase Award for Fire/Rescue – Public Education Trailer (a training aid) – $85K
City Manager Report  – no details listed
Public Hearings and Resolutions: 
Ordinance 24, 2017 – 2nd Reading and Adoption of the Annexation of Bay Hill Estates, The Preserve at Bay Hill Estates and Rustic Lakes – the voters in the affected communities will have this on their ballot in the March 13, 2018 election.  See the Palm Beach Post article here. 
Ordinance 26, 2017 – 2nd Reading and Adoption –

lists all of the March 13, 2018 ballot questions (1-4) related to the proposed replacement for the City Charter;

 it includes a subset of the Charter Review Committee report, a list of the 4 questions with modifications shown, and Exhibit A which is the replacement 'base' charter.    Ordinances 27A, 2017 and 27B, 2017 is a choice which the Council must make in order to place their choice of language on the ballot for Question 2 regarding Term Limits.  Ordinance 28, 2017 relates to the sit-out provision, and Ordinance 29, 2017 changes elections from Majority Wins (50%+1) to Plurality Wins.  See our summaries of the last two council meetings with respect to the proposed Charter changes: Council Forges Ahead to Change Term Limits and Elections 4:1  and A Workshop at Last!  
Ordinances 30, 2017 and 31, 2017 – 2nd Reading and Adoption – are regarding the small scale comprehensive map amendment and rezoning from Public to Industrial for city property located on SW corners of Burns and Ironwood – in preparation for the sale of the property when the new Public Works Building is completed.  Resolution 5, 2018 is a related resolution.
Ordinance 1, 2018 – First Reading: An amendment to the Fiscal Year 2017/18 budget to adjust fund balance carryovers to actual amounts; re-appropriate amounts committed from the FY 2016/2017 budget for outstanding purchase orders and open projects.  This also includes transferring $1.8 Million from the Budget Stablization Account for 1. Tennis Center Clubhouse ($1.3 Million) 2. Police Department and City Hall Generators ($425K) 3. Golf Clubhouse Generator ($124K) – After the above transfers are made, the

Budget Stabilization Reserve Account will total $1,801,124 in FY 2018,

which is a net decrease of $718,658 from the originally adopted budget.

Unassigned General Fund Reserves are unaffected and will remain at $23,066,106. 
Ordinance 3, 2018 – First Reading:  update the 5-Year Schedule of Capital Improvements (Table 9A) and Summary of Capital Improvements Program for Palm Beach County School Board (Table 98) of the Capital Improvements Element (CIE) of the City's Comprehensive Plan.  The proposed amendments are primarily housekeeping in nature and will provide for consistency with the current 2017 adopted budgets of the City and School District.
Resolution 3, 2018 – Alton Artistry Neighborhood – amendments related to perimiter wall and landscape plans
Resolution 6, 2018 –  Exclusive Franchise Agreement for Solid Waste Collection and Recycling Services – with Waste Management as the selected provider, (and otherwise known to the public as the Waste Management Contract) – which is one of the largest contracts the Council decides.  

This is valued at $27 Million over 10 years!

 The new agreement is for 10 years with no option to renew.  The summary cites the selection committee ranking and the City's Resident Opinion Survey for rationale.   Here is also a link to the actual Recommendation to Award with background.  
Check the agenda to see if any additional items have been added before the meeting here.