On Thursday, February 16th, I attended the North County Neighborhood Coalition Candidate Forum involving the nine City Council candidates for the three open seats, Groups 1, 3, and 5, in Palm Beach Gardens. My attendance was for the purpose of learning more about the individuals who will shape the future of the Gardens. There will be another Candidate Forum on February 28th at the Palm Beach Gardens Library. The election will be held on Tuesday, March 14th.
The forum was well attended. The moderator, Beth Kigel, President and CEO of the Northern Palm Beaches Chamber of Commerce, asked the appropriate and pertinent questions that one would expect of Gardens' Council candidates and kept the forum on schedule. As time permitted there were several questions for the candidates from the forum audience. The one question that was not asked, however, was, "How would you as Council member embrace, maintain, and improve the older, original Plats of the City?" In my opinion, all of the candidates acquitted themselves with decorum and handled the questions asked of them to the best of their abilities.
One could postulate from the literature handouts and from the candidates themselves that their backgrounds, life experiences, and ages vary rather widely. If you prefer a lawyer, a volunteer/homemaker with a Business Administration degree, several very successful business entrepreneurs, a Doctor of Optometry, a Pharmacist, a neighborhood activist and protector with a degree in Criminology, and a non-profit Executive Director who is a native of Palm Beach Gardens, make your choice, and vote accordingly.
The forum really was an interesting, enlightening, and for me an enjoyable two hours. However, some of the answers and comments from the candidates I would take issue with. From my perspective, Candidates should know more about the Gardens' historical background and not solely refer to the "last 25 years", which quite frankly, depending on who you ask, haven't been that great. Candidates should not just know there are term limits but should know why there are term limits. They should know Council members are advisors to City committees and not members. Candidates should know the in and outs of City Charter. They should understand that the City Manager's job is to administer the policy directives of the City Council.
This March 14th City Council election is the most important and significant Palm Beach Gardens election in decades. It behooves all Palm Beach Gardens registered voters to educate themselves about the candidates, select your favorite, and most importantly, VOTE.
With term limits for the City Council forcing some retirements this year, there are now 9 candidates running for one of three open seats in the March 14 election. When you vote, you will select one candidate for each seat in groups 1, 3 and 5. For these three seats, there are 2, 3 and 4 candidates respectively for a total of 9.
To help you make sense of who these candidates are and what they would do if elected, we asked each of them to introduce themselves to our readers by answering 5 questions:
Why do you want to be on the Council?
What do you see as the strengths, weaknesses, opportunities and threats facing Palm Beach Gardens now and in the near future?
What involvement have you had in the issues that the council has faced over the past few years?
What is your "vision" for the city?
What else would you like the voters to know about you and your candidacy?
Further information and links to their websites can be found in our online voters' guide, and a printed copy of these profiles can be had at the [PRINT] link to the right of the title (above).
The following is how they responded:
Group 1

Mark Marciano
1. Why do you want to be on the Council?

Running for office and entering the political arena in an attempt to engage in public service is a difficult decision. Given the tumultuous and fractious political environment in which the country is in, one would ask why anyone would want to run for office in today's political climate. The simplest answer is that I honestly care about our city and our community. I continue to reflect on why I want to do this. I have a wonderful life. My wife and I have a growing optometry practice that needs my attention. I truly enjoy providing patient care and running my business. I serve as a trustee for the Florida Optometric Association and in addition, I am blessed to have two boys who are entering adulthood and will soon be leaving us for bigger and better things. But I see public service as a calling. Many who serve the public often say the same thing. After losing my election for State representative in 2010, I found a greater interest in our local politics. I continued to attend meetings and learned a lot about the city. Today, we have three open seats. My personal and professional life is stable and I feel I have a lot of energy and willingness to make decisions that will make our city a better place to live, work and play.

2. What do you see as the strengths, weaknesses, opportunities and threats facing Palm Beach Gardens now and in the near future?

Palm Beach Gardens is a wonderful city with plenty of strengths. The city budget is well maintained with adequate reserves, a growing tax base and a strong business community. The infrastructure is well maintained and the city is poised for strong growth in the near future. This will bring more residents and hopefully a stronger business community to diversify our local economy.

Some of the weaknesses include the public's inherent distrust of our elected officials. Future councils must work extra hard to ensure the city is as transparent as possible, making every attempt to include our residents to ensure that the decisions made by the council serve the best interest of the majority of our residents. Also, with new development there is the potential for city leaders to ignore certain neighborhoods, thus leading to reduced quality of life for those homeowners, property values and overall quality of our city. The original neighborhoods will need added attention as they mature.

In addition, with the added sales tax dollars coming to the city, the future council members must be sure that the capital improvement projects are warranted and vetted to make sure these projects serve the interests of the city and it's current and future residents. Returning some of these tax dollars to the residents should always be a strong consideration for future council members.

There are many opportunities the city will be fortunate to have in the near future. Developments such as Alton and Avenir will change our city in many ways. Ensuring proper growth and enticing additional national or international corporations to establish their operations in Palm Beach Gardens could greatly improve the economic outlook for our city. This will allow continued expansion of our tax base and home values.

There will be many threats to our quality of life. We must always be prepared for natural disasters that can affect our city and region. The large unassigned fund balance will safeguard our city from future economic losses. The effects of climate change may have an effect on our infrastructure. Probably most concerning is the real risk of traffic congestion throughout our city. Proper planning and budgeting should help our city weather these issues.

3. What involvement have you had in the issues that the council has faced over the past few years?

My involvement with the Budget Oversight Committee for the past 5 years has really helped me learn how municipal budgeting works, where the city gains it's revenues and how our tax dollars have been spent. This has been a slow learning curve, but my time on this committee will be invaluable if given the chance to serve. Also, my involvement with the parks and recreation department has been fun and exciting. Having my two boys play soccer (recreational and travel), flag football, golf and other sports has allowed me to see how the families live and engage in our city. I often attend planning and zoning meetings so I can be kept abreast of future projects in the city and how the city staff develops plans for such developments. Lastly, I have regularly attended council meetings over the past 5 years, so I've seen how the city leadership interacts with it's residents. These activities will help me if given the chance to serve.

4. What is your "vision" for the city?

Palm Beach Gardens is poised to become the leader in northern Palm Beach County, and all of south Florida. Our city leaders have done a good job creating a city with strong infrastructure, amenities and business climate. With the proper growth planning and budgeting, our city can become a world class city that will attract businesses, visitors and residents for years to come.

5. What else would you like the voters to know about you and your candidacy?

The voters need to know that our city council will have endured a complete makeover within a 12 month period. Due to term limits, we will have an entirely new council. This provides opportunity for new ideas and a fresh perspective on the needs of the residents and the city. However this also poses a risk in that if the new council members are not prepared for the job, much of the decision-making processes could fall to the city staff and/or city planning members and lobbyists.

Each voter must make an informed choice on who will best serve their interests and who is best prepared to handle the responsibilities that we will bestow upon them. Each candidate is essentially going to a job interview and each candidate must explain why they are best suited for the job. My extensive knowledge of the budget process, my long-term interest in the city's activities and attendance at city council meetings, along with a long-standing interest in the parks and recreation department should make the voters comfortable with my experience in matters affecting the city. In addition, I am a business owner and have raised my family in the city for over 16 years.

There will be many smart, engaging and "nice" people running for office. These qualities are important, but ultimately the voters need to choose who is not only smart, but who will be able to hit the ground running. The candidates who will best be able to demonstrate that are able to judge the issues that will come to the council will be those that have the best background knowledge. I believe that those candidates will be best prepared to make decisions that will positively affect our city and our residents. I hope our residents will attend one, if not more candidate forums and take the time to learn about our candidates, ask questions and vote for the best qualified candidates. I feel I am one of those candidates and look forward to serving.


Michael Paolercio
1. Why do you want to be on the Council?

I would like to be a councilman for three important reasons:
1. I am a full time resident of Palm Beach Gardens for over 10 years and have observed that we have short and long term issues that must be addressed.
2. At this stage in my life I have the time, the energy, and the requisite skills to address the challenges that we face both now and in the coming years.
3. The opportunity to work with new council members. I believe fresh ideas alongside new council members will enhance our ability to collectively solve our issues.

2. What do you see as the strengths, weaknesses, opportunities and threats facing Palm Beach Gardens now and in the near future?

What are the strengths of our city?

Our strengths are enormous. They range from beautiful neighborhoods, highly skilled medical professionals, excellent hospitals, varied and thriving religious houses of worship, wonderful legal and financial professionals, outstanding recreational facilities, and programs for youths as well as seniors.

Our weaknesses are subtle. I believe we need more transparency in our city council and should hold bimonthly meetings with more opportunity for citizen input. Additionally, our pensions for police and firemen, were once rated F. While now rated higher, they need to be strengthened.

Our opportunity is to continue to attract the high level of people, services, and businesses to our community while preserving our "small town" feel.

We do face threats. I often hear the phrase "We do not want to become another Boca". We do not want either over development or foolish development. We also do not want to spend money on things we do not need.

3. What involvement have you had in the issues that the council has faced over the past few years?

Two critical issues most important to my decision to run for city council are:

The Waste Management contract the council renewed without bidding it out to other vendors. In my business career, this would simply not happen for any reason. Residents of Palm Beach Gardens deserve, and should demand, optimizing best quality services, at the most cost-effective price. This can only be achieved through a competitive bidding process.

The council spent months debating putting a baseball stadium in a residential area of our city that was next to an elementary school and a high school. This caused undue stress for thousands of residents.

I had little involvement in these two issues but the impact is significant. Failing to plan is planning to fail! I believe the council needs my business acumen and leadership skills to prevent issues like these from happening in the future.

4. What is your "vision" for the city?

My vision for the city is all about balance. As our population ages, we need services for seniors. We also need to attract businesses and create high paying jobs, but maintain our green spaces. We must look to the challenges of the future and meet them with intelligence, business acumen, leadership and integrity.

5. What else would you like the voters to know about you and your candidacy?

Please read my resume and trust that I am the most qualified person to unite the council in the years ahead.

Group 3

Ron Berman
1. Why do you want to be on the Council?

Early last year, I overcame a major medical issue and while recovering, decided that I wanted to use my skills and experience to help my community. That is when I decided to run for a seat in for the State Senate. After coming up short, I received several calls asking me to run for city council. There is a changing of the guard here in Palm Beach Gardens, after the voters overwhelmingly voted for term limits. I love this community and would like to help guide this great city into the future.

2. What do you see as the strengths, weaknesses, opportunities and threats facing Palm Beach Gardens now and in the near future?

Palm Beach Gardens won't have many new large development projects seeking approval going forward, as most large tracts have either been developed or have already received approvals for development. But there will be many traffic and safety issues over the coming years as new housing and commercial development progresses. We need to be very diligent in addressing these issues and try to stay ahead of them and avoid the terrible traffic gridlocks that plague so many communities in Southern Florida. I feel that the biggest threat to our city is the recent proliferation of sober homes in our residential neighborhoods. They threaten our safety and property values and I will do my best as a city councilman and attorney to address this issue and try to limit these homes and try to keep them out of our residential areas.

3. What involvement have you had in the issues that the council has faced over the past few years?

I have not had any personal involvement with the issues that the council has faced over the past few years, although I have lived and worked in the city during that time period and followed everything as closely as possible. I have been involved with real estate and real estate development, both as an owner and as a real estate attorney for decades, dealing with a lot of the issues the council has and will deal with.

4. What is your "vision" for the city?

I think we already have a great city. But it is important that the city leaders make sure that they keep a balance between traffic and safety issues and any future development. We need to address the coming traffic gridlock issues proactively rather that reactively, when it could be too late. We need to continue to have superb city services and keep that a priority along with having safe streets and neighborhoods, hopefully free from blight and an abundance of sober homes cropping up, as they are throughout other communities in Palm Beach County.

5. What else would you like the voters to know about you and your candidacy?

I want voters to know that I have decades of experience in law, business, finance and real estate that will be quite useful to me in helping to guide our growing city. I have owned, operated and been on the Board of Directors of many companies that had more employees than our city, more revenue and larger budgets. I feel that all of that experience will allow me to be a valuable asset on the city council. I would be honored to serve on the city council of Palm Beach Gardens and help it remain the great city that it has become over the years


Kathryn Gettinger
1. Why do you want to be on the Council?

Palm Beach Gardens is my home. This is where I have raised my children, lived, worked and volunteered. I want to be on the city council to give something back to my town. This will be my full-time job and I will be able to devote more time than would someone with another job.

2. What do you see as the strengths, weaknesses, opportunities and threats facing Palm Beach Gardens now and in the near future?

Growth continues to be a blessing and a curse in Palm Beach Gardens. We live in a beautiful place where everyone else wants to visit, and they should! But we need to look for more ways to address traffic problems, especially on PGA, Northlake and Military Trail that simultaneously discourage traffic through neighborhoods.

Sober homes are also a concern for many in our community. I was encouraged to see the police chief tell the city council about joining the State Attorney's sober home task force, and I look forward to helping in any way I can.

The city council voted last week to issue $30 million in bonds to be repaid with the sales tax increase money over the next ten years. The projects suggested to be funded with that money will need to be carefully reviewed and citizens need to be informed. This plan also hinges on using some land owned by the county that the county doesn't want to sell, lease or trade. This will be a real challenge for the incoming city council and my experience with thinking outside the box will be essential to successful acquisition of this property.

3. What involvement have you had in the issues that the council has faced over the past few years?

I have been to many city council meetings over the years. The main issues for me were Kyoto Gardens Drive, community gardens, the baseball stadium, and Shady Lakes Drive.

I was initially against Kyoto Gardens Drive because I didn't know how close the road or the train crossing would be to Garden Woods, where I lived at the time. However, the train noise was not as loud as we thought it would be and property values in the neighborhood did not seem to be negatively affected. And the road does relieve some of the traffic from PGA Blvd, which is sorely needed.

I encouraged my friend with contacts at the city to ask for the property uses zoning to be changed to include community gardens, which was approved by the city council. I met with city staff afterward to apply for a community garden and was told that the least amount they were allowed to charge for a permit was $500. We did not have the funds and our project was abandoned.

I live on Hickory Dr. and my son rode his bicycle along Shady Lakes to get to school at Timber Trace at the time. I went to the meetings about the stadium and the road.

4. What is your "vision" for the city?

I value collaboration, civility, and mutual respect. I value financial integrity. I love where I live and I want to keep it a great place where my children will want to stay someday. I would love to keep it affordable so they will be able to afford to live here when they "leave the nest."

5. What else would you like the voters to know about you and your candidacy?

I am a regular person, I'm your neighbor. I am raising my children here, I volunteer at church and at schools, I prepare my own tax returns, and sometimes I mow my own lawn. I am new to politics, and so I don't owe anyone any favors. I will do research on projects before I vote, and not just minutes before a vote. This will be my full-time job and I will take the responsibility seriously. I want to be on the city council because I want to serve my community. I love living here and I look forward to going to work for my city!


Matthew Lane
1. Why do you want to be on the Council?

They say that running for public office is like a thousand job interviews. My qualifications for this job are as follows. I am a Phi Beta Kappa. I am a graduate of Northwestern University School of Law. Subsequent to law school, I was selected to serve as a law clerk to Chief Judge of United States District Court. I have practiced law for over thirty years. I have been Chair of Palm Beach County Bar Association Marital & Family Law Committee for four terms. I have been actively involved in the communities in which I have lived. I have served on the Board of Big Brothers/Big Sisters of Palm Beach County, was General Counsel to Juvenile Diabetes Foundation, President of Mothers Against Drunk Driving Palm Beach County, and a Board Member of the Palm Beach County ADL. I have been actively involved in the business community. I am a longtime member of the Palm Beach North Chamber of Commerce and a longtime member of its Government Affairs Committee. I am a PGA Corridor Association Member and a member of BIZPAC. I am on the board of directors of the NCNC, and serve on the City of Palm Beach Gardens Park & Recreation Board.

2. What do you see as the strengths, weaknesses, opportunities and threats facing Palm Beach Gardens now and in the near future?

Our City is one of the premier cities in the country. We need to maintain the character of our community.

3. What involvement have you had in the issues that the council has faced over the past few years?

As discussed above, I have been an active member of our community.

4. What is your "vision" for the city?

We need to manage the growth of our City in a thoughtful and careful manner.

5. What else would you like the voters to know about you and your candidacy?

This is a very important time for our City. I would encourage everyone to come to the debates that are going to be held in our community. At these debates, the issues described in this questionnaire will be explored in much greater depth.

Group 5

Kevin Easton
1. Why do you want to be on the Council?

To be a voice and advocate for all residents of our city. It would be an honor and privilege to serve our city and residents.
 
It is my moral and civic responsibility to serve and help our city, the various communities and all residents.

I have a long history of being involved with council meetings and city issues.  I know the issues, have been involved in many of them and want to help solve them.
 
My community involvement. I have lived in my neighborhood for over 33 years. I enjoy the quality of life that our city has provided. I want to preserve that quality of life and the character of our city.

2. What do you see as the strengths, weaknesses, opportunities and threats facing Palm Beach Gardens now and in the near future?

Strengths: One of our strengths is the budget reserves that we hold.   We are set for emergencies. Another strength is our police and fire department, they hold many accolades and accreditations. They serve our city well. Another strength is our city is very attractive to many people.  From the retired to new families and residents; our recreation and parks are unparalleled, it is the best place to live, learn, work and play. 
 
Weaknesses:  Bottlenecking of traffic and future traffic road safety concerns. Our cities aging infrastructure. We need to ensure and budget correctly to ensure and maintain our infrastructure and the quality of life for all residents. Westward development and planning with State, County and developers for roads and infrastructure. 

Opportunities: Opportunity to work closer with County, State and other local municipalities' to ensure and maintain the quality of life of our residents, to lower the tax millage rate, to improve safety and traffic flow, and more accountability via districting of the city and grouping council members by districts so council members are held accountable by voters in their respective district.

Threats: Impending lawsuits. Over development without adequate infrastructure. Not having enough affordable workforce housing. Working for future developments and interests without taking into consideration the interests and needs of our current city residents and taxpayers who have supported this city.

3. What involvement have you had in the issues that the council has faced over the past few years?

Involved with Annexation of Sunset Drive Neighborhood.
City Charter referendum item that was defeated.
Term Limits Committee member. Successfully brought two items to referendum. 80% of the Gardens residents voted for term limits initiative and 70% voted for retroactive limits.
Supported Referendum on IG funding for oversite. 70 % of Gardens voted for this IG oversight.
Transparency issues surrounding the proposed baseball stadium.
Sunset neighborhood improvement project (NIAP)
Worked with several home owners associations (HOA's) to help bring their concerns to the city council.
Attended the DOT I-95 Northlake Interchange meetings. I am concerned with safety and the impacts of the 3 proposed designs. Many commercial and residential properties will be impacted.

4. What is your "vision" for the city?

A more transparent an approachable council with open communications.
A safe and efficient use of roads. Use of the County penny sales tax money to improve roadways with smart traffic lights and better flow.
Lowering the tax millage rate for residents.
Offering incentives for affordable work force housing.
A city that understands its responsibility to the residents the environment.

5. What else would you like the voters to know about you and your candidacy?

I am a veteran. I am retired. I have the time to learn and devote to the council member position.
President of Palm Beach Beekeepers club.
Former President of UTC Retirees Club
Member of many organizations i.e.: American Legion, Moose and Knights of Columbus.
I graduated with honors from Florida Atlantic University with a Bachelor of Arts in Criminology with a minor in Business Management. Also received an Associate of Science in Computer Technology and an Associate of Arts, majoring in Accounting.
I am committed to helping all residents and the city with the issues that arise.


Rachelle Litt
1. Why do you want to be on the Council?

I have lived in Palm Beach Gardens for 30 years and raised my three children here along with my husband Jeffrey. We chose this city because of its natural beauty and its family-friendly feel. There wasn't much around us when we moved here, no Gardens Mall, no Midtown, PGA Commons or Legacy Place, but the city had an amazing array of amenities for young families. We watched our children grow up on the sports fields, at the recreational complex and at city council sponsored community events. Palm Beach Gardens has been a wonderful place for my family to live, work and play. When it became apparent that there would be three open seats on the council due to term limits, I knew that it was time to give back to my community and preserve and protect what we love about our city.

2. What do you see as the strengths, weaknesses, opportunities and threats facing Palm Beach Gardens now and in the near future?

One of the first strengths that come to mind is also one of the main reasons we chose to live here, the exceptional youth sports programs and facilities provided by the city. Our world renowned golf courses along with the home of the PGA and successful tournaments like the Honda Classic bring tourism dollars and support children's charities. Strong business/community partnerships help residents and businesses come together to solve problems and make Palm Beach gardens a welcoming place to live.

I definitely believe having to replace three long term city council members at the same time creates a weakness for our city. While the incoming new council members will certainly be qualified for the job, there is a learning curve with any new position. Project planning most often takes several years, and without some continuity on the council, much of the experience that has been acquired through the planning process will be lost. It also puts a strain on the city staff who must work extra hard to make sure three new council members are ready to serve, though I have no doubt that the new council and the supporting staff will rise to the occasion.

Our city has an amazing opportunity to create a wonderful new park and recreational area that would preserve and protect a large portion of the green space that we have left, through the funds that the city will receive from the sales tax increase. There is opportunity to attract new businesses both small and large to developing areas of the city. This will create new jobs, increase our tax base and allow us to form new business/community partnerships.

As for threats, with growth come challenges, including but not limited to: added traffic, noise pollution, damaged roadways, the need for increased numbers of safety personnel and an expansion of city services. How we handle these challenges is critical to preserving our quality of life.

3. What involvement have you had in the issues that the council has faced over the past few years?

As a homeowner of 30 years, I have always taken an interest in the issues before the council and their decisions. I voted in every municipal election and participated with my POA whenever an issue was raised that affected our quality of life. I was a working mom who used the facilities provided by and maintained by the city every day and Palm Beach Gardens has been a great place to work and raise a family. I have been for the most part satisfied with the leadership our city council members have demonstrated. The hours dedicated to my job, raising three children, and doing volunteer work, did not allow me to be more involved at the council level until now. It is vital that those who use the resources of the city most, the homeowners, continue to have a voice in the way it is governed.

4. What is your "vision" for the city?

Preserving what we love about Palm Beach Gardens is the key to my "vision" for the city. It is currently the premiere place in Palm Beach County to live, work, and play and I want to make sure we don't sacrifice our quality of life as we continue to move forward. This can only be achieved through responsible, sustainable growth, economic development that brings new businesses to the city while supporting our existing business community, and preserving and cultivating the remaining green spaces within our borders, along with our existing parks and recreational facilities.

5. What else would you like the voters to know about you and your candidacy?

My work as a local pharmacist keeping the families of Palm Beach Gardens and neighboring communities healthy has brought me great job satisfaction. I am now looking forward to expanding my role as health advocate to focus on the health of our city. The attitudes and skills I have developed in my personal and professional life, while balancing the raising of three children and maintaining a job, running a
household, and doing volunteer work, will serve me well on the council. Diligence in fostering a home-town feel, providing an environment and facilities for families to enjoy, and encouraging an environment in which businesses can thrive—this is the commitment I am making to each of you. Preserving what we love about Palm Beach Gardens is the reason I have chosen to run for a seat on the Palm Beach Gardens City Council. I hope you will join me as I fight to protect our quality of life by voting for me on March 14th.


Joe Russo
1. Why do you want to be on the Council?

Palm Beach Gardens is my hometown – I grew up here and simply love this city. When you love something, you want to help it, make it better, and I want to serve this City and my neighbors with that same care and compassion.

When I see problems in our community, I research all sides of the issue and think of ways to solve them – where I see problems I look for solutions. Public service is in my blood, but finding solutions for our community's most pressing topics is just how I'm wired.

With so much development in our City, western Palm Beach County, and surrounding communities over the next 10 years, we need experienced and innovative leadership on our City Council. I look forward to providing just that.

2. What do you see as the strengths, weaknesses, opportunities and threats facing Palm Beach Gardens now and in the near future?

Palm Beach Gardens is lucky to have plenty more strengths than weaknesses, but we have plenty of opportunities to capitalize on and threats to avoid in the coming years.

Strengths: Our hugely successful PGA Corridor with everything from world class financial firms to unmatched shopping at the Gardens Mall, there's no City in Palm Beach County to match us. Our public safety departments are consistently awarded high honors and accolades for their service, and our city staff noted for their effective budgeting and high quality of work.

Weaknesses: Our traffic will continue to be an issue, with western development adding to the strain on our already aging transportation infrastructure. With our population growing, there's no simple solutions to curb congestion – we must be innovative in our planning and diligent in our efforts.

Opportunities: We have one chance to get Avenir right, and we have to work closely with their team and surrounding communities to make their efforts accompanied by great parks, quality schools, and of course excellent police & fire stations. We can also further develop the PGA Corridor as a better connected business hub with the opportunity for a future Tri Rail Station and Transit Oriented Development (TOD). Our new Sales Tax funding also gives as a huge opportunity to better prepare our City's infrastructure

Threats: Our biggest threat is, ironically so, growth – as it can also be our greatest asset if planned and managed carefully. Palm Beach Gardens has a great history of developing our communities and infrastructure well together, but strong leadership is necessary to guide this success further in the 21st century.

3. What involvement have you had in the issues that the council has faced over the past few years?

I'm proud to I'm the only candidate who's been consistently involved in our community, in the issues, and in our City. Unlike some of my opponents, I didn't get involved after I filed – I've worked hard for my hometown.

For many years, I've attended City Council meetings to learn the in's and out's of every issue and every process. I've spoke for and against some of the most important issues like I-95 Improvements, Shady Lakes Dr, and our tax rates.

On Economic Development, I've worked with the Chamber of Commerce and Business Development Board on multiple initiatives. Working with their teams for years to create better environments for business growth, I've grown to know and understand their roles and how best to work together to build businesses in our community. Through my work at the Palm Beach Tech Association, I've worked first hand to make our area more attractive for 21st century .

In Transportation, I've gone to the County Commission and Metropolitan Planning Organization to advocate for better policy to preserve our city's quality of life. I've also developed relationships with transportation engineers, planners, and experts to not only educate myself, but learn how other cities are building their infrastructure for the 21st century.

4. What is your "vision" for the city?

My vision for Palm Beach Gardens is to give back what I was offered – to offer our next generation of residents the greatest hometown.

We will have the most effective, transparent, and fiscally sound city government in Palm Beach County. Businesses of all sizes, from Fortune 500 corporations to entrepreneurs, will see home in our City as an attractive environment to grow and prosper. Our neighbors will be a able commute to and from work without the headache of endless traffic. and should not have to worry about a public safety vehicle not getting to them in time. Most off all, we will never have to worry about our public safety, knowing full and well we have the very best firefighters and police officers possible.

We're already a great city, but together we'll make it even better.

5. What else would you like the voters to know about you and your candidacy?

I've worked with the smartest policy minds in our state at an economic think tank in Tallahassee. As an entrepreneur, I've built a small business with clients throughout South Florida. And now for over a year and a half, I've built the Palm Beach Tech Association to lead the growth of our thriving technology industry.

I've been to more City Council meetings than any other candidate and seen our city's growth first hand as a resident for over 25 years. I've served the Palm Beach North Chamber, our Business Development Board, and the Palm Beach County School District.

Professionally, I've worked closely with business leaders and elected officials throughout Palm Beach County to make our home the best place to live – I know what it takes to be an effective Councilmember.

Simply put, there's no one in this race who has been more involved in our community, gained more experience where it matters, and certainly no one who will work harder to preserve our quality of life.


George Wicker
1. Why do you want to be on the Council?

There are several reasons. First, I believe the City is facing several issues that I am well qualified to address. Second, I have the time and energy to devote to the job. Finally, it is my way of giving back to the Community.

2. What do you see as the strengths, weaknesses, opportunities and threats facing Palm Beach Gardens now and in the near future?

The strengths of the City are numerous. We can begin with its world class police and fire departments. The Planning & Zoning, Administration and Maintenance staffs are all very professionally run with an eye toward serving the citizens. Our parks and Recreations facilities are among the best in the country. Residents are a short drive away from great shopping, restaurants, beaches, medical facilities and airports. The City effectively partners with the private sector through both the PGA Corridor Association and the Chamber. Finally, its financial position is strong showing a good level of reserves and a growing property base.

The City's weaknesses are few but need to be addressed. First, there is the matter of the salaries and retirement programs for our public employees. Second there needs to be a group of stakeholders along Northlake to deal with the City like the PGA Corridor Association. Next, there needs to be an effective forum to meet with neighboring jurisdictions to deal with the impact of growth in their areas negatively impacting Palm Beach Gardens. Finally, there is a perception of a lack of transparency among many of the citizens that needs to be addressed.

The opportunities facing the city are limited because all the major parcels are either built out or planned. Parks & Rec could enlarge its facilities to attract more tournaments with nationwide participation. With rising property values, tax rates could be lowered. Finding innovative ways to handle traffic along our major corridors could help in managing both traffic and safety.

The major threats that I see for the future are coming from the outside. Growth in our neighbors, especially where their primary means of access to I 95 and the Turnpike goes through the Gardens. The infiltration of the Sober home business into our residential communities threatens our quality of life. The proliferation of rail traffic through the Gardens increases noise, complicates traffic patterns and carries a threat of possible catastrophe.

3. What involvement have you had in the issues that the council has faced over the past few years?

I have regularly attended City Council meetings over the last year as well as occasionally attending a Planning and Zoning meetings. I have spoken in support of the city's plan to use its share of the 1% increase in the County Sales Tax. I have also been to meetings with FDOT regarding proposals for I95 interchanges at both Northlake and at Central.

4. What is your "vision" for the city?

I see the residents enjoying the same high quality of life that we enjoy today with growing property values and an ever improving business climate. I see the council taking a lead role in developing a working relationship with the County, the State and our neighboring municipalities in preserving that life style.

5. What else would you like the voters to know about you and your candidacy?

Over 40 years of business experience. 32 years with Lockheed Martin Corporation.
Experience in Strategic Planning, Finance, Law, General Management. Started a successful Software Company.
Education: BA and MBA University of Santa Clara, JD Pepperdine University
Member of California Bar, Certified Circuit Civil Mediator in Florida, Board Member of BallenIsles Charities Foundation and BallenIsles Community Association.
Congratulations to Mr. Carl Woods, Palm Beach Gardens new Group 4 City Councilperson. It's been a long and arduous journey for Mr. Woods to navigate. His journey was an uncharted path of twists and turns littered with obstacles. For Gardens' residents, it was an intriguing escapade to watch, witness, and wonder why this is happening.
Mr. Woods' journey began in the latter part of 2015 when 3 candidates qualified to run for the Palm Beach Gardens City Council Group 4 seat, the incumbent David Levy, and the challengers Kevin Easton and Carl Woods. It ended on July 20, 2016 by order of a Palm Beach County Circuit Court Judge declaring Carl Woods the winner of the March 14th election by default based on the fact that that Mr. Woods was the only eligible candidate left in the race. In between the beginning and the end the City Charter's election and term limit language was questioned, lawsuits were filed by the candidates, the City, and the Supervisor of Elections; a candidate withdraw from the race; an ethics complaint was filed; an election was held on March 14th; a winner was declared but then ruled ineligible by the Palm Beach County Court of Appeals; the winner became a loser who resigned to avoid being ousted. Carl Woods, finally, took the oath of office as Group 4 City Councilperson on July 21, 2016.
Mr. Woods has successfully completed his difficult election journey but he now embarks on a new one. This journey is the art of governing. The challenges of governing in a Council-Manager form of local level government as a part-time elected official can be and often are complex and complicated. Creating and maintaining the balance in the chain of command between the residents, the City Council, and the City Manager is complex. The responsibility for the health, safety, welfare, and recreation of all the City's residents is complicated.
Carl Woods has persevered in the face of adversity. He defended the words and meaning of the City's Charter against incoherence. He fought for what he thought was his right. These are admirable traits and qualities that will serve him well as he begins his new journey as a City Councilperson.
In Carl Woods the City Council of Palm Beach Gardens truly has a new face.
(Editor note:  If you would like to see a timeline of the election see Sarah Peter's article here.)
Much of the discussion during the July Council Meeting centered on subjects not originally on the agenda. All Ordinances and Resolutions passed 4:0 with the result that:
Property tax revenue will increase by 6% if millage is not lowered during the September Budget hearings. Maximum millage is set during July meetings throughout the state. The only usual proponent of lowering millage on the Council, Council Member Premuroso, stated that he saw no way to lower millage in the fall given upcoming Police and Fire/Rescue contracts, and city growth. He also said that the goal should be to continue to maintain flat millage. (Note – this means that as property valuations increase, your property taxes will go up accordingly – at differing rates depending on whether or not you own a homesteaded property). Save the date – September 8, 2016 at 7pm for the first 2016/2017 Budget Hearing.
PGA Station PUD amendments were approved. See a summary in Sarah Peters' article here.
Resolution 52, 2016 – added to the Agenda at the meeting, allows for the City to call a Special Election concurrent with the November 8, 2016 General Election. This is a place holder should Circuit Court Judge Colin find for the City in the Levy/Woods Litigation conclusion within the next couple of weeks. The August City Council meeting would be too late to open candidate qualification. Should the judge seat Carl Woods, then the Council would withdraw Resolution 52 in August.  More detail below.

July 8, 2016
Mayor Tinsley began the meeting with a moment of silence for the victims of the Orlando Pulse Nightclub attack. She then brought up former Mayor/Council Member Levy's resignation and read his resignation letter. She brought forward the City Attorney report to the beginning of the Agenda, so that Mr. Lohman could describe briefly the litigation time-table, enforcement of the 4th Circuit Court of Appeals decision on the Charter's Term Limits retro-activity and Levy's ineligibility to have run for office. Resolution 52, 2016 was added to the agenda. More detail here .  (NOTE:  PBGWatch was present at the most recent hearing – it is Max Lohman, on behalf of the City, that is arguing for a Special Election – otherwise Judge Colin would not be considering it.  We recommend that the Council read the transcript obtained by their attorney, and here is our summary of that hearing).
Presentations included Recognition of the City's Spirit Team, and the  Sponsors of the Gardens Cup, which raises funds that are used to put on morale raising events for City Staff.
Comments From the Public included:
Tom Cairnes, of the PGA Corridor Association thanked David Levy for his contributions to the City, especially in all things environmental. He also hoped that the citizens wouldn't end up regretting their actions comparing the term limits vote in 2014 to Brexit.
Ross Wilcox and William Papageorge, both residents living on Gardens Glen Circle, raised a Code Enforcement issue with a vehicle with trailer parking on the city street at all times. Mayor Tinsley and City Manager Ferris were reviewing the problem.
Carol Courtney of 40th Terrace N. cited concerns with how the City implemented the Sunset Dr/40th Terrace improvements without respect for environmental impacts.
Kevin Easton and Marilyn Parmet both asked that Resolution 52, 2016 not be voted on, that there not be a Special Election (ranging in costs up to $80K) and that Carl Woods be declared the winner of the March election.
Mr. Ferris began his City Manager Report by implying that the two residents didn't understand that Resolution 52 was just a placeholder and that the Special Election would only cost $15K. (editor's note – he was not understanding that they were saying the Council could end the need for such an election by seating Mr. Woods!)
Also included in the Mr. Ferris' upbeat report was:
Well earned recognition for Km! Ra, Purchasing and Contracts Director, for a prestigious Excellence in Achievement Award for the 3rd year in a row. As Mr. Ra IS the Purchasing Department – he achieved a round of applause!
Congratulations to the City's Police Explorers who one 1st place in the 2016 Law Enforcement Challenge for the 3rd year in a row.
Thanks to the Police Foundation for donating 40 infrared thermometers which can be used to detect temperature in parked vehicles.
Recognition by the City by interim Fire Chief Keith Breyer and the City to Juan Nunez, lifeguard at the Recreation Center for saving a toddler unresponsive in the swimming pool – see Lifeguard Receives Hero Award for more details.
The Chief also Recognized Km! Ra once again – this time for getting a $43K FEMA grant for 120 Personal Safety/Rescue Bailout System for the Fire Department.
During Items for Council Discussion, the Council did their annual City Manager Evaluation. It also happened to be Mr. Ferris' birthday. He couldn't have asked for a better present than the effusive praise, minimal critique if any, and the standing ovation given him by the Council and his staff….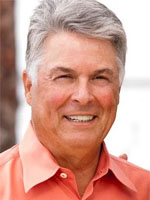 David Levy
As you may know, the 4th District Court of Appeals reversed the trial judge's ruling that only a current term of office would count against the two term limit, and that 4 term Concilman David Levy had been eligible to run. The 3 Judge panel sent the case back to Trial Judge Martin Colin for action.
Today, Judge Colin ruled on one of two issues – that David Levy should be removed from office.
The second question – as to how the seat will be filled will be decided in the near future.
Plaintiff Carl Wood, the only remaining candidate from the March election after Kevin Easton withdrew and David Levy has been ruled ineligible, argues that he should be seated immediately.
The City on the other hand, represented by Attorney Max Lohman, is arguing that a special election is now required, open to any and all candidates interested in running.
Judge Colin has asked that written arguments and precedents in case law be supplied on the second question by next week and he will decide it in an expedited manner.
Seating Mr. Woods now seems like the obvious course of action to us. It is true that none of the three candidates on the ballot received a majority of the votes, and the judge previously decided that votes for Kevin Easton (who had withdrawn) should be considered in the totals implying a runoff election was necessary. But the runoff would have been between Levy and Woods. Now, with Levy ineligible, there is only one candidate remaining – so he should be declared the winner, much as Maria Marino was declared the winner when Takeeta Pang withdrew.
The city though has a different view – they appear to be so opposed to seating Mr. Woods that they are willing to spend even more taxpayer money on a special election on top of what they have contributed to the legal fees incurred in support of David Levy. It is not clear to us why the city even has a dog in this fight. With term limits decisively affirmed, and Mr. Levy removed, what do they seek to achieve?
FYI – in case you'd like to attend and show your interest in the case!
Where:  Main Courthouse at 205 N Dixie, West Palm Beach, Courtroom 10D – Judge Martin Colin
When:  Wednesday, July 6th at 8am
Note:  Parking meters along Quadrille.  There should be plenty of metered parking on the west side of the courthouse that early in the morning.  The security lines shouldn't be too bad either.  Plan to allow 10 minutes to get through security and up the elevator from the time one arrives at the courthouse.
The next City Council Meeting will be this Thursday, July 7th, at 7pm in City Hall.
Consent Agenda includes 3 Purchase Awards:
Ancillary Health Benefit Plans – Openly competed – 2 year contract valued at $296K. "The City has a self-funded Group Health Plan that is administered by Blue Cross Blue Shield of Florida, Inc. The Group Health Plan is supplemented by various other Ancillary Health Benefits Plans that are available to employees and qualified dependents, including domestic partners. The current Ancillary Health Benefits Plans are: Life Insurance and Accidental Death & Dismemberment; Dental Insurance; Employee Assistance Program; Vision Care; and Long-Term Disability."
Bunker Gear for Fire Rescue Department – Piggyback Contract – $99,990 upon delivery
Repairs to Allamanda Water Control Structure – Piggyback Contract – $292K
City Manager Report – no details listed
Public Hearings and Resolutions:
2nd Reading Ordinance 5, 2016 – Police Pension Amendment.
Resolution 37, 2016: Tentative Maximum Millage rate will be set for Fiscal Year 2016/2017– it can be adjusted downward during the September Budget Hearings
Resolution 39, 2016 – Attention Sunset Drive/40th Terrace North/Brenna Lane property owners – "Adopting a non-ad valorem special assessment roll for the design, construction, and installation of water utility and road improvements on 4Qth Terrace North, Sunset Drive, and Brenna Lane. " Note: In accordance with the requirements of Section 197.3632(4), Florida Statutes, all affected property owners have been notified of the need for the special assessment, its cost, payment schedule, the effect of non-payment, the identities of the Benefitted Parcels, the right to appear and participate in a public hearing at the July 7, 2016 City Council Meeting at which this resolution is considered for adoption, the right to file written objections, and all other relevant information concerning this special assessment.
Two Art in Public Places resolutions – Harborchase Assisted Living Facility (Resolution 41, 2016) and Northlake Gardens, located in PHASE II of the Banyan Tree PUD (Resolution 42, 2016)
Resolution 45, 2016 – PGA Station Planned Unit Development (PUD) Amendment – A request for

approval of a PUD Amendment to modify the 30.03-acre PGA Professional and Design Center PUD to allow a conversion of uses for a revised development program of 415,401 square feet of Professional Office, 49,279 square feet of Medical Office, 11,777 square feet of Retail, a 111 room Hotel, and 3,000 square feet of Restaurant, along with modifications to the master plan, landscape plan, sign program, and architecture.

Resolution 46, 2016 – The Applicant is requesting approval of two (2) temporary modular structures located on the Zimmer Biomet site (formerly known as Biomet 3i, Inc.) at the South Park Center Planned Unit Development (PUD) in the Northcorp Planned Community Development (PCD). Staff recommends approval of the request.
Items for Council Action/Discussion – the annual City Manager Evaluation
(Editorial Note – Noticeably absent from the published agenda is any discussion of the recent Fourth District Court of Appeals Court ruling that David Levy was ineligible to run in the March 2016 City Election. Mr. Levy's name appears on the list of Council Members on the Meeting Agenda – see the latest Palm Beach Post article here.   A hearing is to be scheduled with the original judge, Judge Colin, in the near future.)
Check the agenda to see if any additional items have been added before the meeting here.
Why does it take the Circuit Court and the District Court of Appeals to read and understand the City Charter of Palm Beach Gardens? Is the answer because the City Council of Palm Beach Gardens, its records' keeper the appointed City Clerk, and its legal adviser the appointed City Attorney – CANNOT! No, I'm sure they all can read and understand the Charter language. But do they want to is the significant question? As written does the Charter language fit with their power agenda? Does the Charter language meet their obvious desires to maintain the status quo? The answer to those questions and others similar to them is, NO!
The City Council, its City Clerk , and its City Attorney, have tried to distort and misrepresent the Charter language as it applies to the City Election of March 14th, particularly, the Seat 4 results. First, they allowed the 4-term incumbent, David Levy, to be placed on the ballot as a candidate even though the Term Limit language in the Charter determined him to be ineligible. Second, when the election results were tabulated and none of the Seat 4 candidates gained a majority, as the Charter mandates, the City Clerk declared David Levy the winner based on faulty assumptions and imperfect Charter application.
The challenger, Carl Woods, filed suit as was his right. The Circuit Court ruled a runoff election should be scheduled while upholding the City Clerk's interpretation that Levy was an eligible candidate. Thus, at this point both Levy and Woods have a victory. Levy beats the term limit retroactive eligibility provision and Woods gets the runoff election he sued for. So both candidates are in the ballgame and all they have to do is compete.
But competition and fairness is not good enough for Levy or the City Council. Levy appeals the Circuit Court decisions to the District Court of Appeals. The City Council votes to join the appeal process, in my opinion, without cause. The Appeals Court overrules the Circuit Court and sustains the Term Limits provision of the City Charter. The District Court of Appeals Judges clearly mandates that David Levy was and is an ineligible candidate. Thus, he should not have been on the ballot in the first instance. The decision renders all other issues moot. The case is sent back to the lower Court for final declaration which is pending
So it appears the City Council's political shenanigans resulted in failure. It looks as if David Levy's appeal is for naught and he is remanded to the sidelines instead of competing in a runoff election. What's further distressing is that the residents of Palm Beach Gardens are not being dealt with seriously, truthfully, and responsibly by the City Council they elected to do just that. Instead, the residents are being dealt with cunningly, circuitously, condescendingly, and arrogantly.
I have a question for anyone who lives in Palm Beach Gardens, and above all, our esteemed City Council. The question is, "Wouldn't it be nice if the City Council could get acquainted with the City Charter, particularly, its words and their meaning?" Well, in my opinion, apparently with all their "experience" the current Council members have yet to master many of the words and much of the meaning of the City Charter.
Case in point is the bungling and embarrassment surrounding the March 15th 2016 City CouncilSeat 4 election. There were 15,970 total votes cast in this election contest as certified by the election canvas board. David Levy, the incumbent, received 6642 votes (41.6%) and Carl Woods the challenger, received 6256 votes (39.2%). Neither received a majority of the votes cast.
In Article IV: The City Council, Section 4-1. – Election the City Charter clearly states, in plain everyday good old-fashioned English, that it is a requirement for a candidate to receive a majority of the votes cast. When this does not occur, the Charter states a runoff election must be held. When the City Council and its Administration decided to play politics with the results of the March 15th Seat 4 election and not hold a runoff election as the Charter mandates, Carl Woods filed a lawsuit to establish his right to a runoff election. A Circuit Court judge ruled the City must obey its Charter and schedule a runoff election between Messieurs Levy and Woods. But lo and behold, the City Council and its Administration refuse to believe the Judge can read and so they have voted to appeal his decision.
That raises questions, questions, and more questions! Is the City Council dwarfing the will of the people's Charter by trying to produce a dictatorial end that they, each of them, seek? Why involve the City in continuous, contentious, and costly litigation? I wonder if power has something to do with it. Are the Council members protecting one of their own, David Levy, the City Clerk, or perhaps both? Who is paying for David Levy's personal lawyer, who incidentally, is affiliated with a law firm that regularly appears before the City Council on behalf of developers?
From my perspective, there is something very ominous in this dereliction of trust in the City Charter by the Gardens' City Council. Is it a deliberate and direct falsification of the Charter's words and meaning to support personal power and ambition? Is it a direct attempt to discount the will of the voter by sowing the seeds of discord and confusion? Is it none of this but simply plain incompetence? Only the City Council can give the correct answer but they never do.
This City Council never fails to disappoint. I have said this before, but I shall say it again – and again – and again. Collectively, this is an arrogant City Council that does not respect the sacred trust that was given to them upon their individual election. Palm Beach Gardens' residents deserve better.