At the tail-end of the December 7th Palm Beach Gardens City Council agenda scheduled for 1st reading considerations and Council votes were Ordinances 26, 27, 28, and 29. Each of these ordinances concerned ballot language for the City Charter changes that were recommended by the Council appointed Charter Review Committee. It is the City Council's intent to offer these major Charter revisions as ballot questions to the registered voters of Palm Beach Gardens in a March 13, 2018 election in total.
Ordinance 26 basically decimates the existing Charter as it is currently written except for City boundaries. Ordinances 27, 28, and 29 foment radical changes to the 2014 Term Limit Law that was voted into the Charter by 16,000 yes votes. These ordinances drastically alter the City's election process. The City Council agenda spent 173 minutes on these ordinances as delineated below, 135 under public comment, and 38 minutes to approve the ordinances. The Council members contributed little discernible justification for their decisions…
The City Attorney occupied 53 minutes of the Public Comment time giving an excellent presentation but one that should have been given at an earlier Council workshop that was never held.
The Public commented for 51 minutes both pro and con on the 4 ordinances.
The Charter Review Committee Chairman spoke for 9 minutes and the City Attorney for 3 minutes defending points of contention.
Finally, the City Council members entered the Public Comment discussion for a whole 19 minutes. One Council member voiced his objections to the whole mess for 7 minutes while another Council member berated his fellow member's comments of objection with anger and annoyance for another 7 minutes. That left about 5 minutes for the other 3 members to show their stuff and approve Ordinance 26.
Ordinance 27 which changes the Council term limits from two-three year terms to three-three year terms took all of 12 minutes to discuss and approve.
Ordinance 29 changes the mandate that a majority of votes are necessary to win City Council election to a simple plurality wins was discussed and approved in a 4-minute blink of the eye.
Ordinance 28 which establishes a sit-out provision before an incumbent Councilperson can run again for a new set of three-three year terms was so perplexing that no one understood whose ox was being cored. So after 22 minutes of confused discussion the City Attorney was directed to bring back new language to be discussed at a Special Meeting called for December 21st.
Okay, so where are we? The Charter Committee has met as required and submitted its recommendations. The City Attorney has provided his best efforts to legally support the City Council's directions. The City Council approved on 1st reading the ballot language to ask the City electors to consider these drastic Charter changes. All that remains is the final Council approvals scheduled for the January 4, 2018, Council meeting.
Okay, so what is missing, wrong, or inappropriate? Quite a bit I would say! Missing is the demonstrable need, reasoning, and urgency for these City Charter changes. Wrong is the less than transparent approval process that the City Council has foisted on the Public for these Charter changes. Inappropriate is the self-serving perception of current City Council members who understood the Term Limit Law existed and applied to them when they very recently stood for election to the City Council and have yet to complete a single term but now recommend changing the Term Limit Law to their benefit using their appointed Charter Review Committee recommendations as a shield and an excuse for these Charter changes.
Okay, so what are my observations? Recommendations from appointed committees are not mandates to the City Council or its constituents; translation:  it is not a requirement, legal or otherwise, to present a ballot question on any or all of the Charter Committee recommendations. A requirement of transparency is communication of thought and reasoning among Council members themselves with the Public in attendance; translation:   workshop meetings should be held to explain positions of each Council member within the body and to the public so clear and concise policy direction can be developed. Perceptions can be altered by changing direction before finality prevents the opportunity for course corrections; translation:  stop now and start over to correct a flawed process and course of action.
My message to the City Council is a simple one…
Don't touch our elections! Don't touch our term limits! Leave them alone!
On display at the November 2nd Palm Beach Gardens City Council meeting was exactly why Term Limits for elected City Council members was supported by 16,000 registered voters when they were finally allowed to vote on the issue. A member of the City Council that long opposed Term Limits and did everything in their power to prevent Term Limits from appearing on a ballot showed his true colors.
In what has been described as an 8-minute "rant" excoriating the current Term Limit Law, this term-limited ex-Council member refused to abide by the 3-minute public comment rule that is enforced for any and all who cares to speak under the "Comments by the Public" agenda section. When the Mayor did not stop the ex-Council member at the end of his 3-minute rant the Public objected. The ex-Council member turned from the public lectern to face the Public with his hands on his hips. With an angry, contemptuous red-face he proceeded to shout, screech and scream, "I have earned this privilege, if you don't like it you can leave". Many of the audience left.
Privilege is defined as "a special advantage or immunity or benefit not enjoyed by all". The ex-Council member does not understand that by simply winning an election one has not "earned a privilege" for oneself but rather one is bestowed a special privilege with which to serve the Public. The very same Public the "ranter" despicably asked to leave the City Hall chambers that belongs to the Public and is not a prerogative, perk, or gratuity that belongs to any ex-Council member.
This ex-Council member's rant in opposition to the current Term Limit Law is not new. He has been consistent in his arrogance, ugliness, and hostility to the Public's desire for term limits. The irony that the ex-Council member refuses to recognize is that history's mirror reflects that he is one of, if not the singular one, who is the culpable cause for their overwhelming success.
Madame Mayor and City Council members, you should be careful not to be the horses pulling this wagon of vitriol.
Attention, Palm Beach Gardens' residents, did you know that you live in a "Bush League" city? That's right; according to our City Attorney's comment at the October 5, 2017 City Council meeting we have a "Bush League" city charter. The charter is the bible for our City.
By extrapolation then, is the City Attorney with his "Bush League" utterance inferring that Palm Beach Gardens is a second tier, minor league, City? Probably not is my hope, but his other comments also smacked of insolence for the City Charter. Our City Charter has evolved and guided our City over time since 1959, long before our current City Attorney was around to completely understand its history to present day.
Does the City Attorney's hostility for the City Charter stem from his advice to change it in 2012 which was defeated at the ballot box by Gardens' voters? Does his antagonism mushroom from his ill-advised advice that a City Councilperson term limited by the Charter still be allowed to stand for election? Does his aggression toward the Charter result from his advice for the City to file lawsuits against its own City Charter to overturn election, vote casting, and term limit charter language, and then, losing the lawsuits in both the Circuit Court and the District Court of Appeals? How about legal advice to not advise the public of a $100,000,000 baseball stadium in the middle of prime residential homes? Does any of this legalese qualify as "Bush League"?
What is further troubling is the City Council did not take umbrage with the City Attorney's "Bush League" comment. Perhaps that is because their attentions and intentions were fixated on the Council appointed Charter Committee recommendations to change the City Charter by increasing term limits from two three-year terms to three three-year terms, by adding a sit-out/comeback provision of three-years to term limits, by curtailing majority rules in elections, and by eliminating charter provisions to count every vote that is cast. Why the changes, who do they benefit, and what's the hurry? The Council seemed enamored with their fast-forwarding inspirations to place these charter changes for voter balloting in March of 2018 yet no legal Ordinance has been written specific to ballot language.
There is nothing "Bush League" about the City of Palm Beach Gardens. Not its residents, not its employees, not its services, not its programs, not its elections, not its present term-limit provisions, and certainly not its City Charter.
If anything is "Bush League" it's the City Attorneys ill conceived metaphor and the City Council's self-serving push to change the present Term Limit Law.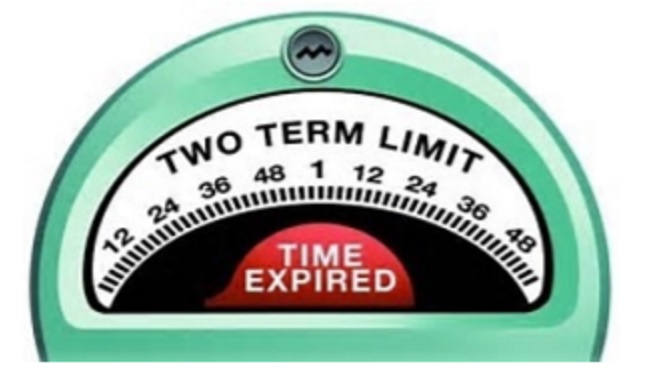 On Election Day, November 4, 2014 the registered voters of the City of Palm Beach Gardens were asked to vote YES or NO on the following ballot question…
SHALL THE PALM BEACH GARDENS CHARTER BE AMENDED TO ESTABLISH TERM LIMITS PROVIDING THAT CITY COUNCIL MEMBERS SERVE NO MORE THAN TWO CONSECUTIVE THREE YEAR TERMS
An overwhelming majority of approximately 80%, or 16,000 registered voters, answered YES. With that kind of majority vote there is no question or ambiguity about the registered voters' intent. The resounding message to the City Council then and now is that CITY COUNCIL MEMBERS SERVE NO MORE THAN TWO CONSECUTIVE THREE YEAR TERMS.
At the October 8th City Council meeting the duly appointed but less than representative of all of Palm Beach Gardens residents, City Charter Committee, submitted its report with its recommendations to the City Council. Three of their most controversial recommendations are…
Change the Term Limit Law to allow City Council members to serve three consecutive three year terms instead of two consecutive three year terms.  Comment: Ballot language must exclude present City Council members.
Allow City Council members to run again for three consecutive three year terms after they have sat out one three year term.  Comment: Ballot language must exclude present City Council members. When does this end?
Allow for plurality of votes cast to elect City Council members rather than a majority vote as presently required.  Comment: Majority must rule. It's American and the democratic way.
Change current election language from "a majority of votes cast" to language that would eliminate the intent that every vote cast must count in every contested race or issue without question, as the charter now states and Courts affirmed.  Comment: Every vote that is cast must count per current charter language and as the Courts ruled in the Woods – Levy Council race, in 2016. No circumstance can undo a legally cast vote from being counted. A cast ballot is a sacred vote that is untouchable.
The City Council authorized the City Attorney to take the above along with other committee recommendations and legalize them for ballot consideration in March of 2018. I urge the City Council to reconsider their affinities toward these recommendations. I urge the City Council to vote NO to moving forward with a ballot question whose perception is that of self-serving political machinations.
In my opinion, the three recommendations above undermine and thwart the will of the 16,000 registered voters who voted for the Term Limits Law. In essence these recommendations disenfranchise the ballots of 16,000 registered voters. It also conflicts with the results of several candidate lawsuits and the City's own lawsuit in which two levels of County courts validated the Term Limits Law as is.
Still further, as history suggests, a March 2018 election with no contested Council races in Palm Beach Gardens would generate a voter turnout of approximately 10% of the registered voters, considerably less than a November election. Thus, a small minority vote of, perhaps, 1,500 votes could obviate the votes of 16,000 registered voters.
The ink is hardly dry on the codification of the Term Limits Law. None of the current City Council members have served a single term yet. Their seats are barely warm! Yet they are changing a Law that they clearly understood existed and applied to them when they very recently, March 8, 2017, stood for election to the City Council. In fact, if not for the Term Limits Law, perhaps, none of them would be serving as City Council members. Their opportunity to serve is in many respects because of the Term Limits Law.
My message to the City Council is a simple one…
Don't touch our elections! Don't touch our term limits! Leave them alone!
The City Council of Palm Beach Gardens elections for 2017 are over and my mailbox now has room for my bills. Let me add my congratulations and best wishes to the new Council members, Ms. Rachelle Litt, and Messrs. Mathew Lane and Mark Marciano. They join with Council members, Ms. Maria Marino and Mr. Carl Woods to form the first 5-member City Council since the overwhelming passage of term limits in 2014. At their first meeting the new Council elected Maria Marino as Mayor and Mark Marciano as Vice-Mayor.
So what should be this new City Council's imminent priorities one might ask? Is it traffic, is it All Aboard Florida, is it development, is it sports fields, is it concerns for our older neighborhoods, is it sober homes, is it fiscal responsibility, is it health, safety, and welfare? The answer to all of those questions is a firm, YES. However, in my opinion, the most pressing subject facing the new City Council is Council protocol. What will be their modus operandi? How will it differ from the past?
From my perspective, embedded in the discussion of protocol are the problems of transparency, Council-Manager relationship within Charter boundaries, agenda framework, more City Council meetings, among other concerns. Accountability for transparency is only assured by communicating with the public the ideas and thought processes of the collective governmental body that go into the consideration and making of policy decisions in the openness of an advertised meeting. The City Charter spells out the interface that must pervade between the City Council and the City Manager, particularly concerning policy directives and initiatives. Preparation of an agenda format that is more business and resident conscious is a needed modernization. City Council workshop meetings on a regular advertised basis to discuss all City issues among the five Council members in public before the regular meetings for final vote are a vital component in the protocol process.
It is my observation, that the passage of term limits by an overwhelming 80% of the Palm Beach Gardens voters was not based solely on a "changing of the guard" mentality. It was also a desire for refreshment. It was a hope for new ideas and innovative approaches to our local government with more consideration for the concerns of the residents. It is my suggestion that our new City Council members consider these premises.
On Thursday, February 16th, I attended the North County Neighborhood Coalition Candidate Forum involving the nine City Council candidates for the three open seats, Groups 1, 3, and 5, in Palm Beach Gardens. My attendance was for the purpose of learning more about the individuals who will shape the future of the Gardens. There will be another Candidate Forum on February 28th at the Palm Beach Gardens Library. The election will be held on Tuesday, March 14th.
The forum was well attended. The moderator, Beth Kigel, President and CEO of the Northern Palm Beaches Chamber of Commerce, asked the appropriate and pertinent questions that one would expect of Gardens' Council candidates and kept the forum on schedule. As time permitted there were several questions for the candidates from the forum audience. The one question that was not asked, however, was, "How would you as Council member embrace, maintain, and improve the older, original Plats of the City?" In my opinion, all of the candidates acquitted themselves with decorum and handled the questions asked of them to the best of their abilities.
One could postulate from the literature handouts and from the candidates themselves that their backgrounds, life experiences, and ages vary rather widely. If you prefer a lawyer, a volunteer/homemaker with a Business Administration degree, several very successful business entrepreneurs, a Doctor of Optometry, a Pharmacist, a neighborhood activist and protector with a degree in Criminology, and a non-profit Executive Director who is a native of Palm Beach Gardens, make your choice, and vote accordingly.
The forum really was an interesting, enlightening, and for me an enjoyable two hours. However, some of the answers and comments from the candidates I would take issue with. From my perspective, Candidates should know more about the Gardens' historical background and not solely refer to the "last 25 years", which quite frankly, depending on who you ask, haven't been that great. Candidates should not just know there are term limits but should know why there are term limits. They should know Council members are advisors to City committees and not members. Candidates should know the in and outs of City Charter. They should understand that the City Manager's job is to administer the policy directives of the City Council.
This March 14th City Council election is the most important and significant Palm Beach Gardens election in decades. It behooves all Palm Beach Gardens registered voters to educate themselves about the candidates, select your favorite, and most importantly, VOTE.
It did not take long for the City Council of Palm Beach Gardens to spend their share of the Sales Tax Revenue windfall from the successful November 2016 Sales Tax Referendum which they opposed. In fact they would spend all of the $30 million expected over the next 10 years, tomorrow, if they could, even though the first dollar has not yet arrived. Am I exaggerating, well maybe a little, but not much?
On the January 3rd agenda for approval was Resolution 12, 2017, which is a request to adopt a formal policy and plan for the expenditure of the one-cent infrastructure sales surtax. The policy and plan as I understand them to be is as follows…
* $11.2 million for acquiring Palm Beach County land at the proposed County District Park off Central Boulevard (think baseball stadium fiasco location) and building a soccer complex
* $2.5 million to expand the baseball complex at Burns Road after demolishing the existing soccer complex at this same site
* $ 6.7 million for a new operations center for the public works (an infrastructure improvement???)
* $ 7 million to renovate and expand City Hall (an infrastructure improvement???)
* $ 2 million to renovate police department (an infrastructure improvement???)
* $ 100,000 to renovate the burns Road fire station (an infrastructure improvement???)
* To front load above projects a $30 million bond issue will be secured using the sales tax surtax revenue to pay down bond
At first blush the above policy and plan sounds reasonable and doable. However, one must stretch the definition of infrastructure to accommodate some of the proposed projects. There certainly is a recreational need for more team sport fields of all stripes or so it would seem. Then again there has been and is great reluctance on the part of Palm Beach County to sell all or even a portion of the Central Boulevard land to the City for any use. Other North County municipalities have expressed interest in the County's District Park plans and are reluctant to support Palm Beach Gardens' efforts. Perhaps then, this proposed policy and plan has obstacles that may be insurmountable.
Be that as it may, has this spending spree been given enough thought and consideration? In my opinion it has not. Transparency is missing. It came out of left field. There was no workshop, no prior Council discussion or presentation, and no Public participation. Was this plan presented to the Recreation Board, or the Budget Review Board, or the Palm Beach Gardens Youth Athletic Association for their information and comment? This again appears to be a Staff driven policy and plan. If the City Council members were involved in crafting this policy and plan, when and where did they meet, and with whom? Who authorized the consultants' study of the City Hall and Police Department renovation and expansion needs, and was the City Council involved?
From my perspective a more comprehensive planning effort needs to be undertaken concerning team sport fields' requirements, as well as, other very pressing recreational facility and program needs for the City's future. Public Works, a long overlooked department that contributes mightily to the success of Palm Beach Gardens, certainly has facility needs and deserves them. Work space requirements, if needed, should be accommodated. But what is needed most is transparency by the City Council in making their case for the above policy and plan to the Public.
Do you know what a Sober Home is? If you don't, you should. The chances are if you live in a single family neighborhood in Palm Beach Gardens you do, or probably soon will. Sober Homes are group homes for people who are recovering from addiction issues, such as, drug and alcohol abuse. While living in the Sober Home these people, who come from all over the country, have stringent rules they must follow and may undergo periodic drug testing. These "homes" are locating in residential neighborhoods at an increasing pace and can pose various and different problems for these neighborhoods.
Sober Living Homes, as they are also known, is a creature that surfaced from an amendment to the Federal Fair Housing Act passed by Congress in 1988 to protect persons with disabilities and families with children and from the Americans with Disabilities Act (ADA) which mandates "for the elimination of discrimination against individuals with disabilities" enacted in 1990 by Congress. The ADA more or less recognizes addiction as a psychiatric disabling illness. As a compassionate society we must recognize the disease of drug and alcohol addiction and the devastating effects it has on the individual, families, friends, and the community as a whole. However, the combination of these Acts with their amendments, mixed with the bureaucratic interpretive rules that have been written, and add to this associated State legislative and bureaucratic activities, and you have a formidable governmental shield for what is now a National multi-billion dollar industry. Big government, big business and big money, can and often does, lead to fraud, abuse, and bigger societal problems.
For local County and Municipal governments these Federal and State Sober Home mandates present a growing problem of significance. How do local governments maintain the integrity of their neighborhoods, the esteem of their property values, the safety and protection of their residents, the essentials of their governing Charters, and their basic Home Rule powers? The governance of these quality of life issues need to be balanced with the needs of the disabled protected by these Acts. That is the challenge and it's a daunting one. It's not an easy task but it's doable. I would propose a more proactive approach by the City Council of Palm Beach Gardens then is currently being pursued. The following are suggestions …
As a local government the City Council should recognize and admit there is a problem and give it a public airing. Identification of Sober Home locations probably would be a good start, if not already available. Possibly, the assimilation of a data base would help to prevent over concentration in any one particular neighborhood. Neighborhood concentration is detrimental to the existing residents, as well as, it defeats the goal of localized non-institutional integration back into society of the addicted because the concentration suggests a semblance of institutionalization. The City Council should request staff to research the problem and report back with interventionist solutions that are non-discriminatory. Consideration of other, Local, State, and National resolutions that have proven successful may be useful. Keep our Federal and State elected officials informed of the City's concerns and efforts while continuing to insist on their cooperation to lessen the fervor of the problem. Continue the conversation with monthly workshops, updates, including public participation, until reasonable solutions have been realized.
To address the problems Sober Homes may present, the City Council should modernize, update and reform all zoning codes, not just single-family areas, by carefully crafting amendments that apply equally to able and disabled people alike. Parking codes, health codes, and safety issues should be updated with equality as the goal while considering Sober Homes in the equation. Zoning code definitions should be reviewed, refreshed, and new ones created, if needed. The Acts discussed above do not preempt local zoning laws but they do prohibit discrimination against persons with disabilities, thus, the importance of code equality for both able and disabled persons.
Third, work with other local municipalities and the County. Encourage them to take similar steps concerning Sober Homes. This will prevent the problem from being passed on to another jurisdiction. Request the County and State League of Cities organizations to take more vocal stances on the Sober Home issue and to lobby with more emphasis of the urgency of the problem while continuing to research for solutions.
Fourth, Sober Homes have economic value and economic consequences, also. The City Council should consult with the business community in seeking solutions. Business oriented organizations, such as, the Chamber of Commerce, the Business Development Board, and the Economic Council could be valuable resources for ideas that can contribute to solving the Sober Home issues. Another positive resource could be the Palm Beach County Task Force that was created to brainstorm for solutions to make Sober Homes' community assets rather than liabilities.
These are my opinions and suggestions on the burgeoning Sober Home issue. I am sure there are many others. I would encourage the Palm Beach Gardens City Council to give concerted effort to this issue promptly.
On September 20th the local section of the Palm Beach Post ballyhooed the following headline…
Palm Beach Gardens
Inspector General Report
IG: GARDENS VIOLATED LAW ON CLUBHOUSE
City didn't record some meetings concerning $4.5 million project.
Well, Mr. Inspector General you might want to take a more in depth look at the Gardens. In my opinion, this is business as usual in Palm Beach Gardens. Transparency is not a virtue or a basis upon which this City Council and its administration practices its authority. As one who regularly attends the once per month Palm Beach Gardens City Council meetings I marvel at the lack of respect and concern exhibited for open government. My sense is that our Council-Manager governance has become subservient to a form of "shadow government" that is exercising power beyond the scrutiny of the public.
Underscoring the above, one only has to study the 2013-14 "baseball stadium fiasco" where the City promoted a $100,000,000 stadium in the middle of prime single-family neighborhoods and the City Council claimed to know nothing. How about the surprise disappearance of 300 units from the Avenir development which was never adequately discussed in public and then its approval? The Shady Lakes Drive extension debacle and its contract cost confusion raise perceptions of silent maneuverings. There is the little matter of the City's Palm Beach Gardens Municipal Golf course name change to the Sandhill Crane Golf Course without a public meeting or supposed City Council knowledge. The City's website was renamed without benefit of a public discussion. More recently, both a park and pavilion, City property owned by the taxpayers, were named for sitting City Council members without public notice or meeting. Not for public consumption agenda reviews, development reviews, budget reviews, and who knows what other reviews, are held presumably with individual Council members, where and when is a mystery, choreographed by an unidentified whom, with what questions asked and answered, and with what records kept, is all unknown.
Is there "ill Intent" involved, I hope not. But is there "intent", I think so. Over the last ten years or so the incumbent heavy City Council has meticulously constructed a crafty façade, a false front government, to give the appearance of transparency, but it is an opaque front. Charter changes have been deceptively presented as good for the City but have put distance between the public and its right to information and participation. Regularly scheduled workshops concerning important developments and City problems have been eliminated. Policy making seems to have matriculated into the realm of the City Administration and away from the dominion of the City Council.
From my perspective, transparency is a fundamental necessity for good government but the City Council of Palm Beach Gardens does not practice it. A City Council that meets together only once per month with its residents in a public meeting is not fostering communication. A City Council that regularly affirms important decisions with little discussion with its constituency and then casts 5 to 0 confirmatory votes is not promoting accountability. A City Council that regularly alludes that all their questions are asked and answered in some clandestine manner is not demonstrating openness. In my opinion, this protocol is not the definition of transparency but it best describes the City Council of Palm Beach Gardens attempt at it.
In March of 2016, the Palm Beach Gardens City Council elections were held. Maria Marino, a new face, was certified as the Group 2 City Councilperson. Because of various court challenges to the election results in Group 4, newcomer Carl Woods had to wait until October 2016 to take his seat on the City Council. Both of these new Councilpersons were elected, in part, as a result of term limits.
Hopefully, Ms. Marino and Mr. Woods, recognize that embedded in their elections is the trust of the voters' term limit expectations, of which at the top of the list are change and transparency. In my opinion, it is important that these two new Councilpersons move quickly to restore communication, openness, and accountability, as the foremost governing principles of the City Council.
Leadership from Ms. Marino and Mr. Woods must begin in earnest and begin now. As a result of term limits the March 2017 City Council elections will welcome three additional new faces to its body. Expectantly, these new faces will campaign to complete the term limit demands of change and transparency. Ms. Marino and Mr. Woods must provide the inspiration and the direction to motivate the new City Council to embrace the values of communication, openness, and accountability.
With the March 2017 City Council election results will come new potential, new opportunities and new challenges for the City's future. I would like to offer my congratulations and best wishes for a successful tenure to Ms. Marino and Mr. Woods as they move the City forward..