The next City Council Meeting will be this Wednesday, July 1, at 7pm at City Hall.
Presentations
Recognition of Kayla Abramowitz, 13, winner of the National Young Entrepreneurs Academy (YEA!) Saunders Scholarship
Consent Agenda includes
Two Purchase Awards – EMS THIRD PARTY BILLING SERVICES AND REPORTING – taking the option to renew for 2 years the existing contract for just third party billing services, estimated at $200K; reappoint Kevin M Wagner as Code Enforcement Special Magistrate for an additional 3 year term, for $17K
Public Hearings include:
Second reading Ordinances 7, 2015 and 8, 2015 aligning the March Municipal Elections with the Presidential Preference Primary date and adjusting key dates accordingly
Second reading of Ordinance 10, 2015 which transfers approximately $5.5 Million from the General Fund Budget Stabilization Reserve Account.
Resolution 27, 2015 – setting the

maximum proposed millage rate

and the dates for the September Budget Hearings.

"The City is required to file with the County Property Appraiser and Tax Collector a proposed millage rate that will be sent out on the Notice of Proposed Taxes in August. The proposed operating millage rate is 5.67, and debt service is .1375, for a total millage of 5.8075, which is less than the current year total rate of 5.8315….Once the tentative millage is filed with the County, these rates can be lowered at the budget hearings, but they cannot be increased."
NOTE – while the above statement is true – the proposed maximum operating millage rate is unchanged from the current 5.67 mills and it is only the debt service that has declined.  If the millage rate remains at this point in September – it will represent a TAX INCREASE, hitting those in non-homesteaded properties the hardest, as property valuations for Palm Beach Gardens have increased 7.8%.
Items for Council Action/Discussion 
The agenda (with links to full detail) can be found here.  Check the agenda to see if any additional items have been added before the meeting.
See a summary of the June City Council Meeting as well as the latest Martino Minute on the PBG Watch website.
We get the government we deserve – and it's up to us to watch what they do.  Hope you can make it.  If you can't make the meeting try and watch live-streaming or on-demand.
Have you been thrown under the bus lately? No, that's good! Neither have I. But in my humble opinion, Palm Beach Gardens City Councilwoman, Marcie Tinsley, has seen the tire tracks of the City Council bus run over her dedication and hard work, not once but twice. In a sometimes not so subtle way, her cohorts on the City Council, Messrs. Eric Jablin, Joe Russo, David Levy, and Bert Premuroso, at recent Council meetings have thrown Tinsley under the bus.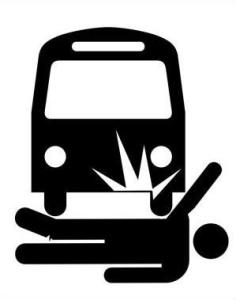 As the City Council bus made its only scheduled April 2015 Council chamber stop, City Council members, Eric Jablin, Joe Russo, David Levy, and Bert Premuroso threw the lone female member Marcie Tinsley's attempt at elevating herself to the ceremonial positions of Mayor or Vice-Mayor under the bus. In a unanimous vote the Council voted to appoint Eric Jablin as the new Mayor. In a 4 to 1 vote with Tinsley voting for herself, her fellow Council members elected Levy as the new Vice-Mayor for the coming year. I must note here that Premuroso, who nominated Tinsley, did not vote for Tinsley, his nominee. Why? In defense of herself, Tinsley expressed her desire to be elevated and honored as Vice-Mayor and/or Mayor, as all of her cohorts had been, citing her dedication and arguing her hard work in office as being equal to her counterparts. Her points were valid. But regardless of her rationales the bus kept rolling. Her fellow Council members stepped on the accelerator while patronizing her with political double-speak telling her she was qualified but that Jablin and Levy's experience was more valuable and necessary for continuity. The tires of the bus left their tracks.
On its route for June 2015, the City Council bus made its single stop for the month. Again, instead of allowing Councilwoman Tinsley a seat on the bus, her fellow Council members closed the doors, as they coaxed her under the bus once more. Messrs. Jablin, Russo, Levy, and Premuroso would not validate her ticket, a District Park Report, which the Council seemingly authorized in September of 2014. Their recollection of the authorization was fuzzy and left Councilwoman Tinsley perplexed. No matter, the bus kept rolling. Without a formal policy resolution to consider, without a motion or vote of concise policy intention that I could ascertain, the City Council simply verbally instructed Council member Tinsley to advise County officials that the County should retain ownership of the property and assemble a multi-purpose District Park at its expense. It is important to note that this District Park which will exist in the middle of Palm Beach Gardens would be open to use by all residents of other municipalities, such as, Riviera Beach, Lake Park, North Palm Beach, Juno Beach, and Jupiter, as well as, all County residents. More tire tracks in the wake of a City Council, which as a body is often dysfunctional and communicably challenged.
From my perspective, by their actions and comments, Councilwoman Tinsley's fellow Council members have disrespected her efforts on behalf of the residents of the City. She deserves better. She is right in saying she merits an opportunity to be Mayor or Vice-Mayor. Not that it's of any consequence but for the record I would have voted for her for either position. As far as the District Park issue is concerned it is my considered opinion that City Council has erred again. Palm Beach Gardens does not need a County District Park on this particular piece of property in the middle of prime residential neighborhoods, just as we did not need a baseball stadium on this same Central Boulevard property. In my opinion, the City should negotiate for the outright purchase of the property and comprehensively plan its use to suit Palm Beach Gardens residents.
Finally, by virtue of her being elected on two occasions to the City Council by substantial margins, Councilwoman Tinsley not only deserves a seat on the City Council bus, but because of the voters' trust she owns one.
Much of the public comment and discussion at the June City Council meeting was directed at Ordinance 10, 2015, and spending plans for the proposed PBG Golf Course Club House; 11 people spoke in favor. But before Finance Director Allan Owens began, City Manager Ferris gave a presentation about the uniqueness and forward thinking approach of the City. He recounted all the cases in the last 15 years, where the city 'went big'and built not for current needs, but future needs – listing the PGA Flyover, Burns Rd Gym/Aquatic Center (cat 5 ready), Burns Road widening, Emergency Operations Center, Kyoto Gardens Drive (4 lanes instead of 2), and Mirasol Park.
He used the mantra, reworded a little bit differently each time "build today for the needs of tomorrow with today's money".  Of course the money he was talking about using was most of the balance of the General Fund Budget Stabilization Reserve Account. Those of you who attended the 2015  Budget Hearings in September, may recall that the Council was initially aghast at then Mayor Premuroso's suggestion that $500K of the fund be returned to the residents as a millage decrease (it was still a tax increase since property values had risen). Nine months later, however, the outlook (and the Council's attitude) was quite different as they approved 5:0 the spending down of the reserve fund as follows:
To summarize, the recommended transfers contained in Ordinance 10, 2015, which
impact General Fund Budget Stabilization Reserves, include the following:
1. Supplemental appropriation for Golf Course Clubhouse  $2,288,544
2. Additional payment towards unfunded public safety liabilities  $1,392,761
3. Supplemental appropriation for City Park  $1,200,000
4. Supplemental appropriation for Police Tactical Training Facility $575,000
Total Transfers From Budget Stabilization Reserves  $5,456,305

After the above transfers are made, the current General Fund Budget Stabilization
Reserve Account will total $462,005. Unassigned General Fund Reserves are
unaffected, and will remain at $23,066,106.
Only Council Member Premuroso expressed concern that the fund was being almost totally depleted.
Next month the Council will likely set the 2016 maximum millage (assume it will be unchanged from current) and direct staff to reduce it prior to final budget and return some $$ to the taxpayers. At last night's meeting Premuroso said he wanted a cut of 10-12 points; Council members Russo and Tinsley also expressed their desire to lower millage. While Council member Levy did not say so last night, he was quoted in the Palm Beach Post last week expressing the same sentiment. Mayor Jablin did not comment on millage – however 9 months ago at the budget hearings, when he opposed the minor millage decrease, he did want to look at the possibility of a bigger tax rate cut this year. We'll be watching and so should you!
The Palm Beach Post covered the Golf Club House discussion here.
All Ordinances and Resolutions passed 5:0
The final discussions and City Attorney report were also of interest:
Citizen Survey Results – Council member Tinsley suggested that there be some form of local transit – perhaps akin to Molly's Trollies in WPB. She had done some research on alternatives, but in general the rest of the Council was cool to the idea – until/unless Palm Beach Gardens got a Tri-Rail station. Mayor Jablin's opinion was that only tourists/visitors would be interested in this option.  However all welcomed any private enterprise or the Chamber, if they wished to provide such a service.
North County Park – Council Member Tinsley had been the focal point to review options of the North County District Park (currently owned by the County near the PBG Tennis Center). She discussed what had occurred up until now at the County level, and discussion with District 1 Commissioner Hal Valeche. The Council was also cool to pursuing any aspect of the park and suggested that Hal 'run with it'. Mr. Ferris did summarize by saying that anything the County proposes would have to have final approval by Palm Beach Gardens – with security, maintenance, traffic issues all impacting the City. The Council anticipated that such a park would be met with similar concerns and opposition as did the proposed Baseball stadium proposed for the site and they were not looking for trouble.
City Attorney Lohman gave an update on the PGA Waterfront project. The Developer went to the County with their updated proposal, and reviewed it with several groups and municipalities, but specifically excluding Palm Beach Gardens. While the City did attend the Board of County Commissioner (BCC) Meeting and express the City's concerns, they were ignored. Two major issues that the City has are 1) failure to include a right turn lane on PGA Blvd onto Ellison Wilson 2) inability of the PB Gardens Fire/Rescue ladder truck to be able to physically enter the property. The latter is key as historically 50% of all calls to the site were responded to by PB Gardens Fire/Rescue. Lohman requested and received a 5:0 motion to let him proceed with a writ to challenge the approval of the project so that the City's objections could be heard by the County.
FYI – for those of you impacted by or wanting to know more about the proposed State Route 7 Extension, click here to see the flyer that was circulated to local elected officials along with the meeting notice.
The Florida Department of Transportation (FDOT) is holding a public meeting regarding the SR 7 Design Project.

Date:

Wednesday, June 3, 2015

Time:

5 p.m. to 7 p.m.

Place:

South Florida Fair Grounds

Expo Center, Gate 8, Building 10

9067 Southern Boulevard

West Palm Beach, Florida 33411
The meeting will follow an open house format. The purpose of this meeting is to present the design concepts for this project to the public. There will be no formal presentation. Representatives from the FDOT and the project team will be available to answer questions. Maps, drawings, and other information will be available.
---
Public participation is solicited without regard to race, color, national origin, age, sex, religion, disability, or family status.